April 11th, 2012
From The Washington Post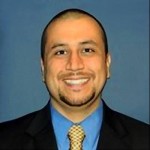 Florida special prosecutor Angela Corey plans to announce as early as Wednesday afternoon that she is charging neighborhood watch volunteer George Zimmerman in the shooting of Trayvon Martin, according to a law enforcement official close to the investigation.
It was not immediately clear what charge Zimmerman will face.
Full story HERE.
The Mo'Kelly Report is a syndicated politics and entertainment journal. Catch The Mo'Kelly Show from 6-8pm PDT Saturday evenings on KFI AM640 Los Angeles. Visit http://mrmokelly.com for the latest from Mr. Mo'Kelly. Contact him at mrmokelly@gmail.com.
Follow The Mo'Kelly Report
Posted in
Uncategorized
Mo'Kelly's Moments in Media
Mo'Kelly in 'Where Did Our Love Go?"
Mo'Kelly tells his story of life, love and marriage in the forthcoming compilation of essays of America's leading African-American entertainers, writers and essayists.
Order your copy!
HERE
Saturdays on KFI AM640 6-8pm PDT and iheartradio




Thursday and Friday mornings on KTLK AM1150 9am - Noon and iheartradio
Saturday and Sunday nights from 8pm - 9pm PDT on XM 244.


Like The Mo'Kelly Report on Facebook
Search the World of Mr. Mo'Kelly
Custom Mr. Mo'Kelly Search