August 15th, 2011
Mo'Kelly was up late burning the midnight oil as he provided Iowa Straw Poll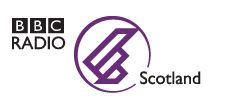 commentary for BBC Scotland's morning news program across the pond. In addition,  offered some perspective on the announced candidacy of Texas governor Rick Perry…and even Sarah Palin.
The Mo'Kelly Report is an entertainment journal with a political slant; published at The Huffington Post and EURWEB.com. For the most recent posts of Mr. Mo'Kelly, visit http://mrmokelly.com.  Mr. Mo'Kelly can be reached at mrmokelly@gmail.com.
Free Subscription to The Mo'Kelly Report HERE
Follow The Mo'Kelly Report on Facebook  HERE
Twitter – @mrmokelly 
Posted in
Uncategorized
|
Tags:
BBC Scotland
,
Michele Bachmann
,
Mitt Romney
,
Mo\'Kelly on the radio
,
Newt Gingrich
,
Rick Perry
,
Sarah Palin
,
Tim Pawlenty
Mo'Kelly's Moments in Media
Mo'Kelly in 'Where Did Our Love Go?"
Mo'Kelly tells his story of life, love and marriage in the forthcoming compilation of essays of America's leading African-American entertainers, writers and essayists.
Order your copy!
HERE
Saturdays on KFI AM640 6-8pm PDT and iheartradio




Thursday and Friday mornings on KTLK AM1150 9am - Noon and iheartradio
Saturday and Sunday nights from 8pm - 9pm PDT on XM 244.


Like The Mo'Kelly Report on Facebook
Search the World of Mr. Mo'Kelly
Custom Mr. Mo'Kelly Search