Posts Tagged 'Weekend News Anchor'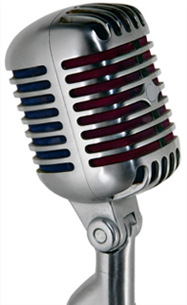 I can't give all the specifics but I can say definitively that a major radio station in the L.A. market shortly will be officially opening up a search for a weekend news anchor.  Use common sense and go from there as to the station in question and obtain on-air samples.
———————
Station management will be looking for someone who is quick, witty, entertaining, full of energy and can deliver information in a cogent, insightful manner.  NOT looking for anyone sounding like an FM music DJ.  NOT looking for public radio style announcer either.  The candidate must be able to identify the news stories of greatest interest to the station's audience and present them succinctly and accurately.  There are both reporter and anchor components to the position.
Station uses Adobe Audition and this person would need to know (or learn) the program for audio editing and file sharing purposes.
Must know Mervin Block style (a writing test will be given).  This is your jump on the competition as it has not been announced to the general public or industry.  I am NOT the hiring manager for the position but you are welcome to send your résumés to my attention and I will forward them on accordingly.
Looking for news professionals…feel free to either attach an MP3 aircheck or enclose link with cover letter.  The person does not necessarily have to have a journalism degree but must be passionate about the news with a voice to match.
Please send your emails with "Weekend News Anchor" in subject line.
Send to:
morriso'kelly@clearchannel.com
Feel free to send to your networks…