Posts Tagged 'T.D. Jakes'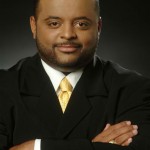 The tweets were likely fleeting in nature, consistent with how the multitude of us use Twitter to socially interact. Momentary thoughts, ephemeral emotions…140 character snapshots of one's conscience. CNN commentator Roland Martin has come under fire for two tweets during the Super Bowl which GLAAD argued were homophobic and encouraged violence against the LGBT community.
Regardless of whether one finds merit in GLAAD's complaint or instead supports Martin's sense of humor, know that the response from the LGBT community was swift, direct and immediate in nature. GLAAD has asked for CNN to fire Martin. As of this writing, CNN had not offered a final decision.
UPDATE: CNN Suspends Roland Martin (2.8.12)
That was Sunday, both the controversial action and the subsequent response.
Monday, parents mostly Latino in nature protested the inaction and lack of communication in the wake of the arrest of two teachers for sexual misconduct at Miramonte Elementary School in Los Angeles. In response to the protests and other public outcry, the whole of the teaching staff was immediately replaced.
Immediately.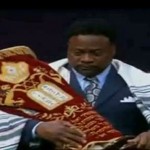 Also Monday, the social pariah Bishop Eddie Long of New Birth Baptist church in Atlanta offered an apology to the Anti-Defamation League in response to a controversial "coronation" ceremony performed by Rabbi Ralph Messer the previous week. The video of the service went viral, instantly sparking immediate outrage from Jewish community leaders.
The Jewish community outrage and eventual apology were separated by fewer than 48 hours.
That was Monday.
Three separate ethnic and/or social constituencies used their social capital to leverage media and public opinion to force an immediate redress of issues.
Although the outrage in regards to the Eddie Long ceremony in New Birth (an African-American church) was unanimous irrespective of race, nobody within the African-American religious community stepped forward and demanded an apology. In fact, let the record reflect that Eddie Long took fewer than 48 hours to offer a public apology to the Jewish community for an offensive ceremony, yet to this day has said nothing about the foolishness surrounding his behavior leading up to his sexual coercion settlement involving five young males.
There has been no widespread public call within the religious community demanding for him to step down, be sat down or altogether shutdown.
One might wonder why some of the other African-American megachurches haven't leveraged their power individually and collectively to express their own outrage at Bishop Long. Right now, the ADL seemingly has more power in affecting Eddie Long's behavior than his own peers. As of this writing, not one Black megachurch preacher has spoken out against Eddie Long.
Not one. Zero. Null set.
UPDATE 12.9.12: Although I knew of Bishop Paul S. Morton's youtube video and public rebuke of Eddie Long, Mo'Kelly was originally under the impression that St. Stephens was not a megachurch.  Some local readers to the area have emailed Mo'Kelly indicating that St. Stephens is in fact a megachurch.  Thus noted here.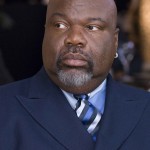 T. D. Jakes of the Potter's House in Dallas, TX recently offered the following to CNN while discussing Long's impending divorce and previous sexual coercion charges.
If there was actually misconduct, the young men involved in the case were old enough to make their own decisions. They are not juveniles."
Jakes conveniently skipped over the fact that Long was married and adamantly against all types of homosexual behavior. Jakes blithely disregarded the inherent moral and ethical contradictions given Long's position and power. Despite Jakes' stance, it really is acceptable to assess blame on the married man engaging in sexual behavior with adolescents (they were not 18) in the discussion of said man's divorce. Jakes, for whatever reason, stopped short of finding ANY fault with Long.
But true to form, Jakes did find time to blast the GOP for supporting Newt Gingrich over his children as janitors remarks and that Gingrich is "a thrice-married, twice-divorced adulterer."
Evidently multiple marriages, divorces, adultery and disparaging behavior towards young people don't apply to Long; who is now twice-married/divorced with an 8-figure settlement connected to homosexual acts of adultery.
The hypocrisy is beyond staggering, it is stupefying. The remarks on both Gingrich and Long came THE SAME DAY, December 11, 2011 in two different interviews.  The links don't lie.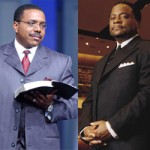 What Jakes doesn't seem to understand is that when viewing someone head-on, it makes talking out of both sides one's mouth much more obvious.
Prosperity preacher Creflo Dollar, with ministries in Atlanta, New York and his own private jet to ferry him between the two, told those in his audience who came to his church after leaving Eddie Long they should "go back."
He too absolved Long of guilt and blame.
Eddie Long remains in his pulpit after an alleged 8-figure sexual coercion settlement, impending divorce and the only people in the religious community adamant in their anger towards him were Jews…for reasons wholly unrelated to the more serious ones?
Really?
Seriously?
One of Long's accusers Anthony Flagg, alleged he accompanied Long on overnight trips to New York, Dallas and other cities; most of which "coincidentally" connected to other Black megachurch preachers in league with Long on the Federal Marriage Amendment.
A coincidence, to be sure (wink, wink).
Flagg in subsequent interviews also indicated he stayed in the W Hotel in Times Square, which happens to also be the place where megachurch pastor Zachery Tims was found dead with a powdery substance on his person.
Just in case you were wondering, Flagg says he also stayed with Long at the W Hotel in Dallas, just 12 miles from T.D. Jakes' main campus.
Of course this is all coincidental and circumstantial (wink, wink).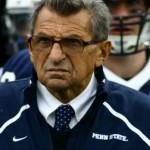 How quickly were the late Joe Paterno and the university president removed and fired respectively for their mishandling of the Penn State sexual abuse scandal?
Exactly.
Eddie Long continues to "offend" people specifically because we in the African-American community have abrogated our responsibility to protect our children. We have allowed his ministry to continue with little more than angry editorials and spirited radio commentary.
New Birth is not just "a" cult but seemingly a link in a chain of interconnected, prosperity-preaching cults; guided not by sound Christian tenets but something altogether nefarious and un-Christian in nature.
The common thread between Penn State, Miramonte and New Birth is that somebody did nothing when circumstances required far more; allowing young people to be abused. If there is immediate action in the moment, future misdeeds can be averted. The communities surrounding Penn State and Miramonte took immediate steps to make sure the right actions were taken.
New Birth…nothing.  We as African-Americans did nothing.  This is on us, as are his future transgressions.  We have allowed Long to proceed with impunity. He will embarrass and "abuse" the African-American community again and again, until we put an end to it and his ministry once and for all. We just have to care enough and love our own children enough to stand up for them.
The Mo'Kelly Report is a syndicated politics and entertainment journal. Visit http://mrmokelly.com for the latest from Mr. Mo'Kelly. Contact him at mrmokelly@gmail.com.
Follow The Mo'Kelly Report
The letters keep rolling in…
Mo'Kelly wants to stress that these are letters from readers, not necessarily intended to be considered fact.  You are free to come to your own conclusions as to their validity.  What is most clear is that people are still very, very concerned about what has transpired at New Birth over the past 10 months, relative to the rumors which existed long before any lawsuits appeared.
_____________
Thank you so much on your updates. I am a former member of New Birth and from time to time I wonder what the church is like since I have not been back after Bishop Long's first address of the lawsuit.

It may be hard to understand but in actuallity Bishop Jakes' statement says a lot to the New Birth Congregation. I guess you had to be there for the amount of years (12 to be exact) that I was there. You see, a lot of New Birth members have this idea that New Birth is under Bishop Jakes. They do not realize that New Birth removed itself from under the Full Gospel (Bishop Morton) years ago. So in a way, he is trying to make the congregation see that the reason Bishop Long is still in pulpit is not because we don't think he should be sat down, but because there is noone to sit him down.

Bishop Long use to preach that you have to submit yourself to authority and he would make reference that our church was under Bishop Jakes. Here Bishop Jakes is telling us this is not true. I know it may sound strange but his message speaks volumes in a subliminal way.

Thanks again for the update
We have no other authority but to pray," said the prominent

megachurch pastor before he took the stage at McDonald's Gospelfest event Saturday in Newark, N.J.

"The New Birth church is a church unto itself who has a board and it has a membership. How they choose to handle their leadership issues it's not something that we can control regardless of which side you stay on that issue. It is their church issue and their responsibility and their response," said Bishop Jakes.

"And I'm saying what I always said that we should just keep on praying for the New Birth church family." Source: Christian Post"
There is not really anything Mo'Kelly can say here.  If you don't see how Jakes is protecting and covering for Bishop Eddie Long, that's a you problem.
This is not a "leadership" issue, it's a Body of Christ issue.  It is an iniquity issue which is not bound by any denomination or church constitutional bylaws.  Maybe T.D. Jakes forgot that he is the head and not the tail.  Maybe someone needs to sit him down and explain to him spiritual authority.
Just maybe…
The Mo'Kelly Report is an entertainment journal with a political slant; published at The Huffington Post and EURWEB.com. For the most recent posts of Mr. Mo'Kelly, visit http://mrmokelly.com.  Mr. Mo'Kelly can be reached: mrmokelly@gmail.com.
Free Subscription to The Mo'Kelly Report HERE
Follow The Mo'Kelly Report on Facebook Network Blogs HERE.
And THIS is why The Mo'Kelly Report exists.
With little fanfare or news coverage, the four sexual coercion lawsuits confronting Bishop Eddie Long had its first hearing recently, with both sides opting for mediation to avoid a trial.
Why no major news outlet or editorial columnist has discussed the implications of such a move is nothing less than egregious in nature. Despite the initial media crush and coverage and the incessant analysis of Bishop Long's statement on his website and "sermon"…there's been nary a peep in response to the quest for mediation.
Granted, if the future mediation in February does not solve the dispute, there is a tentative trial date of July 11, 2011 set. This could still end up being resolved in a courtroom.
But…
Did everyone EXCEPT The Mo'Kelly Report miss the gargantuan elephant in the middle of the room?
Again, this is why The Mo'Kelly Report exists.
Bishop Eddie Long agreeing to mediation of sexual coercion charges is an end-run around the universally accepted moral and ethical responsibilities of any ecumenical leader. Mediation of sexual allegation grievances is tantamount to an admission of "some" guilt, "some" form of ministerial misconduct.  Innocent folk don't make deals if the claims against them are baseless and untrue.  Mediation for the accused is a forfeiture of the right to ever claim innocence and readers should be absolutely clear on this point.
Let me be clear: The charges against me and New Birth are false. I have devoted my life to helping others and these false allegations hurt me deeply, but my faith is strong and the truth will emerge."

- Bishop Eddie Long (in a written statement)
Yes, the truth IS emerging.
Did you hear that?  THAT was the sound of Long publicly admitting to some degree of guilt when he agreed to mediation.  The public wanted Long to thoroughly address the allegations…well there you have it.  He said it all, you just had to have been paying attention to hear it.
Long has said that he is "not a perfect man," outlandishly compared his plight to that of David when confronting Goliath. We all remember Long admonishing his congregation and news media, "I've got five rocks and I haven't thrown one yet."
If mediation is his first "rock," then a complete admission of guilt must be the next. There's just nowhere else to go. Instead of opting for the opportunity to clear his name for the sake of his congregation and legacy; Long has chosen to quietly, secretly, address the allegations of sexual coercion; presumably with a sealed "mutual agreement."
Recognize the strategy for what it is and its obvious transparency. Long is forfeiting the opportunity to clear his name publicly to pay for his sins privately…pun absolutely intended.
Again, this is why The Mo'Kelly Report exists.
The court has only been tasked with determining whether Bishop Long is liable for sexual coercion, whether he used his power, influence and more specifically, lavish gifts as a pathway to sexual relationships with at least 4 young males. In a court of law, Bishop Long conceivably could have been found "not guilty" (of the charges) but still had engaged in the sexual relationships. In other words, he would still be guilty in an ethical or moral sense with his congregation. The alleged relationships mean multiple adulterous affairs, with a homosexual twist…not a good look for homophobic Bishops.
Translation…even if Long were to win the suit, he could still lose everything. "Not guilty" (of the charges) is not to be confused with being "innocent" and Bishop Long seems to clearly understand the distinction. Readers and the New Birth congregation need to understand it as well. Do not let these actions pass unnoticed or without response.
For a completely innocent man with no extra-marital dalliances (heterosexual or otherwise), a trial would be a welcome option to pursue complete and irrevocable exoneration. In fact, it's the ONLY option. In this instance, the accusers would tell their side, Long tells his and he presumably walks out of court with his image, career and legacy intact.
A completely innocent man that is…
There is no compromise on the truth. Either Long is innocent or he is guilty.  A court deems someone "guilty" or "not guilty" but the truth determines innocence or guilt.
O.J. Simpson was found "not guilty."  Laurence Powell and Stacey Koon (Rodney King) were found "not guilty."  Don't confuse verdicts with the truth.
Speaking of the truth…
The truth in this instance is far more complex than just the stories of the four accusers. There are implied issues of sexual misconduct, marital infidelity, undertones of pedophilia and child molestation and questions about the authenticity of the mission of the LongFellows Youth Academy. Long's possible guilt extends beyond the courtroom, which is the fly in the ointment; and mediation more than just suggests he has unclean hands.
Long wants to have it both ways, and the public shouldn't allow for it. He should not be allowed to claim innocence publicly while admitting degrees of guilt privately in the hopes of making all of this go away with checks and handshakes.
Mo'Kelly wishes for two things in any court case; for justice to be done and the truth to come out. A mediation only allows for some semblance of both but not all of either. For the accusers, mediation is better than a lengthy trial against a bishop with longer money than theirs. For the accused, it's glaringly obvious what's going on here.
"Innocent" men don't "mediate" supposedly "categorically untrue" allegations to reach an "agreement." "Innocent" men SPEND money to help expose false allegations, not reward them; especially when one's livelihood, career and reputation hang in the balance.
It makes perfect sense why the accusers would accept mediation and is consistent with the contention that they had sought out an internal solution long before filing the lawsuits. Not only that, the accusers likely don't want to publicly recount the gory details of the alleged crime no more than Bishop Long wants the public to hear them.
In any event, an "innocent" man (not to be confused with a "not guilty" one) forces the accusers to prove the allegations and does not sit down at the table  to iron out a secret agreement with money, a non-disclosure agreement and a cherry on top.
Long should be called on the carpet for making mediation his "first rock." Either he is innocent or guilty, (the truth) including, yet not limited to the specific accusations. He's never acted as such (innocent) and should be held accountable. He is completely innocent or he is guilty of all sorts of crimes in the court of public opinion, above and beyond sexual coercion. This question remains, irrespective of whether the allegations eventually make their way into a courtroom.
The answer to that question is becoming clearer by the day. Why the media and New Birth congregation haven't recognized the obvious is still cloudy.
Full Story HERE.
(CNN) — The prominent Georgia pastor being sued for sexual coercion by four men will face his accusers in court next summer, if the cases cannot be settled throught mediation before then.
Attorneys representing Bishop Eddie Long and the men suing him met with a judge in a DeKalb County courtroom Friday for a status conference hearing, said Wendy Guarisco, spokeswoman for attorney B.J. Bernstein, who represents the plaintiffs.
During the hearing, the judge set a tentative trial date of July 11, 2011, but both parties have agreed to meet for mediation, which is expected to be held next February, according to CNN affiliate WSB-TV.
STORY HERE.
Evidently both sides are requesting mediation at this point to avoid a costly, embarrassing (read: career ending) trial.  I understand why the young men wouldn't want to go to trial and have to re-live their testimonies on the stand.  But as for Bishop Eddie Long, Mo'Kelly "understands" why he too wouldn't want a trial…for purely different reasons.
Only guilty people request mediation when clearing one's name is not a realistic option…because they're guilty.

Yes, Mo'Kelly said it.  An innocent mind acts accordingly.  You don't seek mediation and settle out of court when the option to completely clear your name and exonerate yourself is also on the table.  Only guilty people do that.  If Bishop Eddie Long is innocent of all in which he has been accused, then he should move forward with the trial and clear his name.  Anything less not only reeks of guilt but rightfully denies him any opportunity to claim innocence in the future.
To "deny" allegations, yet never publicly address them in affirming one's supposed innocence is fully indicative of guilt and there's no other way to spin it.
Innocent people act accordingly.  If the four young men are lying then the Bishop has every reason, interest and duty to expose them.  But instead, he's opted for quietly settling out of court with a sealed agreement.
ATLANTA, Ga. – The first court hearing in the Bishop Eddie Long sexual misconduct case was held Friday, and the case is headed for settlement talks. Lawyers for the bishop and the four young men who have filed suits against him said they want to avoid a trial and resolve the dispute in mediation early next year.

During a status conference held Friday, lawyers for both sides gave a road map of what's going to happen throughout the case, when it's going to happen and why it's going to happen.

On the way into the courthouse, Bishop Eddie Long's attorney Craig Gillen, and the young accusers' attorney, B.J. Bernstein, had little to say. But after a short status conference, one thing was clear: Both sides were ready to resolve the case.

"The number one thing is we are ready to move forward in this case," said Bernstein.
(Hey, I just borrowed the headline from CNN…stop reading so much into
Mo'Kelly's headlines  Follow the link and see for yourself.  Y'all are wretched!  You need Jesus!)
uh…yeah.
From CNN's "Belief Blog"
Some subscribers to a gospel magazine weren't too happy when they recently got an issue with Bishop Eddie Long on the cover.

The November/December Gospel Today cover featured a sharply tailored Long, smiling confidently, with the headline: "Bishop Eddie Long At The Center of The Scandal That Rocked The Church World."

Long, senior pastor of New Birth Missionary Church in suburban Atlanta, was accused by four young men in September of using his spiritual authority to coerce them into sexual relationships.

Some Gospel Today readers thought the magazine was downplaying  Long's allegations, and others thought they shouldn't have featured him at all.

The biggest problem readers had was Long's relationship with "Gospel Today" – he's the chair of the magazine's board.
More HERE.
(Rocked the church world…really? That was the "best" headline they could come up with?  Anything that "rocks" any "world" usually means…oh never mind.  That's like saying, "Another Bishop Eddie Long Scandal Erupts.")