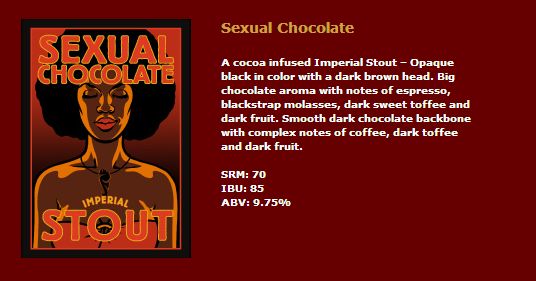 Not sure what to make of this.  There is a beer named…Sexual Chocolate and people are buying it.  Not Mo'Kelly…but somebody seems to be.
___________
WINSTON-SALEM, NC (WXII/CNN) – A large crowd gathered in North Carolina for a chance to buy a beer infused with chocolate.
"I am very warm in my coat. Had to skin a wookie to be here, it's basically a walking sleeping bag," said Oz Terry, a beer drinker.
Hundreds of beer fans came to downtown Winston-Salem, NC for a beer called Sexual Chocolate.
The first people came as early as Friday night after a long drive to wait for the release of the bottles at Foothills Brewery.
"Having fun, hanging out with great people, drinking great beer, having a good time," said Evan Ruff, a beer drinker.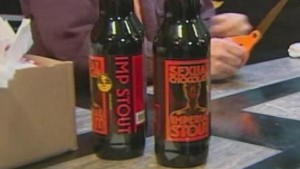 This local company has expanded in the last few months. They purchased several new brands, and a building to bottle and brew even more. But the focus is the cocoa infused beer that is made only once a year.
We're really big on craft beer, decided to come here and meet everybody, get sexual chocolate release," said Stephen Arthur, a beer drinker.
Sexual chocolate will be on tap at several local bars and restaurants.
__________
Story HERE.
Foothills Brewery HERE.
The Mo'Kelly Report is a syndicated politics and entertainment journal. Visit http://mrmokelly.com for the latest from Mr. Mo'Kelly. Contact him at mrmokelly@gmail.com.
Follow The Mo'Kelly Report