Chris Alexander can write his a$$ off.  Mo'Kelly has NO problem propping other
writers and this guy is really, really talented.  Writers are at their best when they find their "voice," expressing themselves in a manner uniquely their own.  When a writer is successful in creating or finding it, the words flow like music, complete with melody, harmony and meter.
This latest piece by Alexander is in Mo'Kelly's estimation one beautiful symphony.  Mo'Kelly encourages you all to check him out on http://soulbounce.com or http://coloredboy.net
Support young talent!
_____________
Dear Chris Brown,
Well, you've done it now, Goldilocks. You tarnished what was supposed to be a day of self-celebration and album promotion, effectively erasing a public journey of alleged improvement, I'm-better-nows, and distraction from less-than-flattering events with the blink of an eye. Or launching of a chair. Whichever. Details.
Yesterday you hit up Good Morning America for an interview and performance. Rather than focus exclusively on F.A.M.E., your electronic hodgepodge of an album, anchorwoman Robin Roberts dove into your troubled past, much to your dismay. So now you're mad. You're a victim. You were ambushed! Let's get back to the album! What do you do? You trash your dressing room, smash a window, ditch your second scheduled performance, and storm out of ABC studios shirtless on some Albino Hulk sh!t.
You are awesome.
Nevermind that Rihanna was a pre-approved topic of discussion. It's no secret that the media training you lack would teach you to tactfully and respectfully dodge tricky questions. Since there seems to be little grooming happening, here we are, and there you sit, blond and bitter. Mad at the world. Defending your actions. Again.
Surrounding yourself with the homies and Yes People works well for video game tournaments and chipping in for pizza, but not so much for resurrecting and maintaining a career you are blessed to even still have. It's quite evident nobody is keeping it real with you, so allow me to break a few things down.
Let me get the requisite positivity out of the way: Yes, you are immensely talented. Okay? Now, on to the advice:
Read the rest HERE.
The Mo'Kelly Report is an entertainment journal with a political slant; published at The Huffington Post and EURWEB.com. For more Mo'Kelly, http://mrmokelly.com. Mr. Mo'Kelly can be reached at mrmokelly@gmail.com.
Free Subscription to The Mo'Kelly Report HERE
Follow The Mo'Kelly Report on Facebook Network Blogs HERE.
Chris Brown is now the resident authority on career self-sabotage. It's not easy to do and Brown is about the best there is. Lindsay Lohan is up there. T.I. definitely deserves to be in the conversation too but neither had attained the heights of Brown before flushing it down the toilet.
Mo'Kelly…right again!
From Entertainment Weekly
Chris Brown flew into a rage on the set of Good Morning America earlier today, smashing a window and storming out of the studio shirtless after the interviewer kept directing the conversation back to his felony assault on his then-girlfriend Rihanna two years ago.
The 21-year-old R&B singer waited until his interview and first performance was over before storming into his dressing room, where insiders say he began shouting and tearing it apart.
Before ABC's building security arrived, Brown somehow shattered the window in his dressing room, smashing it up enough that glass fell onto the sidewalk below. Brown then tore off his shirt and left the building before a second scheduled performance. Watch the interview below:
The tension started when GMA co-anchor Robin Roberts asked Brown if he had seen Rihanna since she dropped her restraining order against him last month.
"Not really," answered Brown. "It's not really a big deal to me now, that situation… I think I'm past that in my life. Today is the album day that's what I'm focusing on. Everyone go get that album!"
After explaining that his album title F.A.M.E. stood for "Forgiving All My Enemies," Roberts directed the talk back to his assault, saying, "You can understand how some people… it was very serious what you went through and what happened."
Not willing to let the conversation drift back to his felony, Brown responded, "Definitely this album is what I want to talk about and not stuff that happened two years ago."
After he left the studio, Brown pulled a classic Tweet-then-delete: "I'm so over people bringing this past s**t up!!! Yet we praise Charlie Sheen and other celebs for there [sic] bulls**t."
Aside from wondering exactly from what quarters Brown is hearing praise for Charlie Sheen, what do you think of his behavior? Will it affect the sales of his new album, out now? Should it?
____________
For all those of you who wanted to argue tooth and nail with Mo'Kelly that Michael Vick should have done the interview with Oprah…let the latest failing of Chris Brown prove Mo'Kelly's point.
Chris Brown first should have known his audience. Good Morning America is not and will not be interested in having Brown on simply because he's releasing a CD. If Brown didn't know that, his management team should have made it clear to him. It's Good Morning America, not BET's 106th and Park. The program's demographic (like The Oprah Winfrey Show) would better know  "Brown the batterer" than "Brown the musician."  Brown's domestic violence case transcended age and race demographics, his music does not and will not.
Know your audience.
Teeny boppers and college-age adults don't largely watch Good Morning America. They are either in school (as they should be) or watching BET/MTV to find out the latest goings on in music…NOT GMA. GMA does not cater its programming to the interviewee, but to its audience.
Know your audience.
Most importantly, it is an interview and that is far different than a paid advertisement. The Rihanna incident was a huge one and will be forever connected to Brown's career and musical obit. Robin Roberts has a professional duty to ask the question. He is free not to answer or tap dance around it, but the media is not a one-way street. You can't come on GMA and "only" sell your CD. Roberts has an ethical duty to ask the question because it is newsworthy and of importance to her GMA audience which tunes in every morning to see what she brings to the table too, not just the guest. Otherwise GMA is just BET, licking the boots of Brown…again.
Know your audience and know who is interviewing you.
Without belaboring the point, Brown once again proved Mo'Kelly right. He has serious emotional issues and is unfit for superstardom. If you are busting out windows because you were ASKED questions about Rihanna, then clearly your anger management certificate means nothing and doubts about your apology have been confirmed.
Like Mo'Kelly said before…nice way to throw away a career. Will he sell CDs? Yes. Will he ever become the mainstream star he thinks he is? Absolutely not and it's nobody's fault but his own.

Michael Vick Saves Career With Oprah Cancellation
Chris Brown Throws Away 'Rest' of Career in 140 Characters
The Mo'Kelly Report is an entertainment journal with a political slant; published at The Huffington Post and EURWEB.com. For more Mo'Kelly, http://mrmokelly.com. Mr. Mo'Kelly can be reached at mrmokelly@gmail.com.
Free Subscription to The Mo'Kelly Report HERE
Follow The Mo'Kelly Report on Facebook Network Blogs HERE.
Nation of Islam leader Minister Louis Farrakhan again stoked the fires of
controversy recently with some terse remarks and criticism of pop singer Rihanna. The remarks were part of a much longer speech as part of the organization's annual Saviour's Day celebration.
Over the years I've both praised and criticized Minister Farrakhan as his career has been full of moments worthy of both. The Mo'Kelly Report has acknowledged both. His reticence to inject himself into the campaign of then-Senator Barack Obama was admirable. The work of the Nation of Islam in rehabilitating African-American men is inarguable and also admirable. On the other hand, his most recent remarks of Rihanna's performances being "filthy" and her "fans" akin to "swine" must be viewed in a critical light and acknowledged for their self-serving nature.  He crossed the line.
Here's why…
Minister Farrakhan can never and should never ever claim ignorance as to how the media operates. The remarks were made with full understanding of their inherent viral nature.  They might have been made to a specific and particular audience but invariably were meant for a much wider consumption.
His criticisms of Rihanna were, in a word…"strange;" full of inherent contradictions. They were also troublesome and disrespectful for many reasons unacknowledged by the minister.
It seems more than just odd to single out Rihanna's performances as being "filthy," when hers typify the whole of popular music. Rihanna is no more or less sexually suggestive in her presentation than Nicki Minaj, Ciara, Lady Gaga or even Beyoncé once upon a time. If the minister is "knowledgeable" about the wayward performances of Rihanna, then surely he's heard of all of them…right?
And speaking of Beyoncé, isn't that the same Beyoncé presently receiving considerable criticism for having performed for embattled Libyan leader Muammar Gaddafi?
Farrakhan has also criticized Beyoncé for her alleged negative influence on women but it also bears mentioning that praising Gaddafi and rebuking Rihanna in the same Saviour's Day speech is inherently contradictory when done without criticizing also Gaddafi's fandom of Beyoncé.
If we can agree that Rihanna and Beyoncé are more similar than not, and thus Rihanna's "filth" is little different than Beyoncé's "filth"…then how are the "swine" fans of Rihanna different from the "swine" of Gaddafi, who is an unabashed Beyoncé fan?
These are contradictions which can't be ignored.
Maybe they are connected to the fact that Farrakhan not-so-coincidentally received the Al-Gaddafi International Prize for Human Rights in 1996.
Just maybe…
If a non-Black political figure made these same comments and only called out Rihanna in the process, we in the African-American community would be up in arms with chants of racism.  The comments cross the line, irrespective of the orator and we should not lose sight of that.
This rant against Rihanna wasn't "personal" was it? Either Minister Farrakhan thoroughly knows pop music and he can comment knowledgeably about all the pop "filth" or he does not and should not have in the first place.
It's one or the other.
If the goal is bringing an end to the hyper-sexuality of pop music, does it really begin and end with Rihanna of all people?
Is the minister concerned only with Black female pop artists who are "filthy;"…given his omission of anyone and everyone else of a similar ilk? Does he even know Rihanna on any level or seen the multitude of her performances? "Filthy" is a quite personal and extreme adjective. I would want to know what concerts he's attended and who exactly purchased his tickets.
Having an opinion on a subject opens the door for discussion as to how one managed to form it.
In addition, if we are going to discuss the social relevance of music and its impact on the image and self-respect of women; then we must also be honest enough to discuss Minister Farrakhan's career as a calypso singer in the 50s and his songs such as Ugly Woman.
Comparatively and ironically, Rihanna is about the same age now as when Louis Farrakhan was originally best known musically as "The Charmer." Minister Farrakhan could have offered wise words of counsel, speaking from one generation to another in an uplifting tone; yet instead openly disrespected her. He disrespected her as a woman in a way similar to his criticisms of her actions as a woman. Disrespecting Black women is not the pathway to increasing the cumulative respect of them.
It never has been and never will be.
His insults were borderline vulgar, to assail the supposed vulgarity of her performances.  The fullness of the pop genre deserved the critique but it was unfairly levied at just Rihanna.  The fullness of the hip-hop genre deserved the critique but it was unfairly and only levied at just Rihanna.
Just Rihanna.
I don't get it…not even a little bit.
Conversely, where were the public remarks vilifying the reprehensible behavior in the BEATING of Rihanna in previous years? Should I take that to mean that the Honorable Minister cares less about who BEATS Black women and more about how ONE dresses and dances? It's a reasonable question to ask in any discussion about any and all things "harmful" to Black women and the examples set.
I'm in no way unclear; beating a woman is worse than any widely viewed music concert by that same woman. So, shouldn't fans of Chris Brown then too be akin to "swine?" Also, if we are to have any meaningful discussion about the negative influences impacting Black women; it requires being honest about the historical treatment of women within the Nation of Islam. That too is relevant.  Rihanna is clearly too "free" and too single-minded in the minds of many in the NOI.
Don't get Mo'Kelly started…
I'm all for cleaning up the imagery in pop music.  But I'm more for intellectual honesty and consistency in the process.
If women are to be respected and protected, we must acknowledge that the remarks of Minister Farrakhan were neither respectful of Rihanna personally nor protective of the honor of women more broadly. Farrakhan should be consistent and also condemn the misogyny and buffoonery in hip hop as ardently as in his rebuke of Rihanna.
Publicly.
By name.
To offer "constructive criticism" of hip hop over the years but not singularly call out artists by name (as he did Rihanna and Beyoncé) for sending the image of African-American women straight to hell, it's hypocrisy, plainly stated.
Gaddafi is praised, Rihanna is condemned and Chris Brown is summarily ignored in their respective behaviors.
I don't get it…not even a little bit.
If Rihanna is setting a bad example for women in her music, what does that say about Lil Wayne's and 50 Cent's treatment of them in theirs…just for starters?
That's not a rhetorical question.
Lil Wayne…jail, multiple and simultaneous baby-mamas, a career of musical misogyny.
No public commentary from Minister Farrakhan on the egregious behavior of Lil Wayne…for starters and he's been around arguably longer than Rihanna.  No personal insults about the nature of his performances or the alleged "pork" nature of the fans who support him.
If this is going to be roll call…then call all of the roll.  Don't only take convenient shots at one woman.
Minister Farrakhan historically has chosen to say little publicly and vehemently on the incessant and overt "filth" of misogyny in hip hop, other than bemoaning the supposed Jewish corporate influence on the  industry; in effect excusing hip-hop artists for their behavior.
Farrakhan should attack any and all purveyors of "filth" consistently and with a consistent level of vitriol. Until he does, his remarks pertaining to Rihanna reek of chauvinism wrapped in misogyny.  Hip hop has been far more harmful to women than anything Rihanna has worn or performed and that's not even up for debate.
It is unfair, unrighteous and intellectually dishonest to present Rihanna as the largest and sole offender of Black female sensibilities and it needs to be called out for what it is.
Somebody has to do it; might as well be The Mo'Kelly Report. Somebody needs to defend Black women, might as well be The Mo'Kelly Report.
Send your hatemail to mrmokelly@gmail.com.

If the goal is respecting the honor of Black women, then the fullness of Minister Farrakhan public commentaries (both actual and absent) are worthy fodder for discussion. You can't speak up for women while in the same breath disrespecting a woman and those who look up to her.  He could have counseled, respected and also protected.  Instead he opted for disrespect to get his message across.  Minister Farrakhan needs to be held accountable for his actions, irrespective of his intentions.
In a letter to TMZ (as if THAT was where the apology should have been
sent…) Chris Brown er uh, I mean, his press department offered up this written statement in regards to the "unfortunate" Twitter exchange with Raz-B.
Cue violins…
__________
"Yesterday was an unfortunate lack in judgment sparked by public Twitter attacks from Raz B, who was bent on getting attention.  Words cannot begin to express how sorry and frustrated I am over what transpired publicly on Twitter."
[Mo'Kelly - If I hear one more apology with "words cannot begin to express."  And is this an APOLOGY or a justification?!  He opens up by talking about Raz B?!  Are you serious?!]
"I have learned over the past few years to not condone or represent acts of violence against anyone."
[Mo'Kelly - You've learned?  What exactly have you learned?  You're back where you started.  If you "learned" something you wouldn't be back in PR crisis mode, complete with a formulaic "apology."]
"Molestation and victims of such acts are not to be taken lightly; and for my comments I apologize — from the bottom of my heart."
I love all of my fans, gay and straight. I have friends from all walks of life and I am committed, with God's help, to continue becoming a better person.
If actor Michael Richards, said he loved all Black people after his N-word tirade…would it matter?  Of course not.
If Mel Gibson said he loved all his Jewish fans after his many tirades…would it matter?  Or course not.
It's not the point.
The issue was never about "whether" Brown loved his gay fans, it's about how he disrespected them (and molestation victims and sexual abuse victims) whether directly intended or not.  You can "love" someone AND manage to disrespect someone.  They aren't mutually exclusive.  Chris Brown, er uh…his PR crisis team, still doesn't get it.
But in effect Brown said, "I love all the people who are fans of mine."
Of course you do, but that's not the point Ike Turner Brown.
Elvis Presley and Rush Limbaugh probably loved their Black fans too.  This isn't about fans, this is about wanton disrespect of people, not JUST the ones who may purchase Brown's music or appreciate his dance moves.

Brown fails to realize and understand that he is a brand, a multi-million dollar corporation.  He is also the spokesperson for both.  His Twitter feed, followed by 1.3 million people is little different than national television, except whatever he says is delivered directly to his followers, regardless of age.

His apology is devoid of shame.  He should be ashamed.

His apology is devoid of embarrassment and true humility.
Brown has cast this as a "mistake," a "learning experience" if you will.  By the time you're 21 and have traveled the world, some lessons you should not have to learn via bad Twitter judgment.
This would be one of them.

When one makes such unacceptable remarks in the public sphere as a public entity, you abdicate and abrogate the right in having a say in "who" might be offended, whether they are justified in being offended and just how long their ire will last.
You can't spew such vile rhetoric directly into 1.3 million Twitter feeds and then think a poorly-crafted apology sent to TMZ somehow makes it alright.
It doesn't and it's not.
Mo'Kelly's not letting Brown off that easy.  Some behavior, some rhetoric, some rantings are simply unacceptable and inexcusable.  This would be one of them.  Brown said it, now he must own it…ALL of it.

And nice of him to once again conveniently throw "God" in there.   When in doubt, call on the Lord in vain futility and with questionable sincerity.  When Brown finally came down from his profanity-laden rant of vulgarity, he managed to indicate how ONCE AGAIN he's committed to becoming a better person.  Shouldn't be hard, nowhere to go but up.
Lastly…(these celebrities tickle Mo'Kelly),  this is what Brown should have said and would have saved some of that wasted crisis PR money he spent today.

To my fans, followers and those who happened upon my words on Twitter…

My behavior was inexcusable and unacceptable.  There is no excuse for making light of sexual abuse or the use of homophobic humor under any circumstances.  It is completely unacceptable and totally out of character for me.

If you are angry with me, I accept that and understand my responsibility in it.  Please accept my apology in return.  If you are willing to forgive me, humbly please accept my thanks and I will embrace this opportunity to do better…much better.
The Mo'Kelly Report is an entertainment journal with a political slant; published at The Huffington Post and www.eurweb.com. It is meant to inform, infuse and incite meaningful discourse…as well as entertain. For more Mo'Kelly, http://mrmokelly.com. Mr. Mo'Kelly can be reached at mrmokelly@gmail.com.
Free Subscription to The Mo'Kelly Report HERE
Follow The Mo'Kelly Report on Facebook Network Blogs HERE.
Poor Chris Bro
wn…
Too much, too young, too fast. You see it with young stars all of the time. Too much fame and too little life experience in which to adequately maneuver the pitfalls; balance the fantasyworld of fandom with real life responsible behavior.
Life is difficult enough just simply trying to make it through adolescence into young adulthood. It's even more complicated as a major entertainment star and on the heels of a domestic violence gaffe of cataclysmic proportions.
No excuses (or sympathy) for Brown though; his world and the problems in it are all of his own creation.
There's no need to relive the history that is pop singer Chris Brown's. You know it, Mo'Kelly knows it and just about anyone with access to the internet knows it. A momentary indiscretion has led to a permanent blotch on the life résumé; one referenced in every…single…story…or footnote connected to Brown.
From now until his obituary is finally written.
Now, Brown can add one more line to his eventual obit and at this rate it will be complete before he hits age 30. It seems that Brown let loose on former B2K boy band member Raz-B in a homophobic rant in the 21st century version of hip-hop beefs.
It used to be artists would "bang" or "beef" on wax. (That would be "vinyl records" for those born after the invention of the internet. Wax pre-dates CDs and MP3s…jus' sayin'.)
But vinyl is so, so 20th century. Now artists "keep it real" on Twitter. On Twitter you (or some lackey you hire) can type away on all things irrelevant, 140 characters at a time. Chris Brown has found a new way to use Twitter…throwing away "the rest" of his career.
Instead of trying to explain "how" it happened, just read it. Start from the bottom and make your way to the top.
(Please excuse the vulgarity and profanity.  Here it is in the short form.  It's much longer but you'll get the point.  Keep in mind, Brown has 1.2 million Twitter followers, which is the equivalent of saying this on national TV.  Each follower received these messages in their feed, be they 8 years old or 80.)
See how that works, the internet saves EVERYTHING. The tweets, this post, the picture of the tweets contained in this post…
FOREVER.

Oops for Brown. Not a good look for (now former) music superstars.
So much for all of those anger management classes and that nifty certificate he earned since beating the snot out of Rihanna. All that went straight out the window with one tweet from Raz-B (which was directed to him and other artists).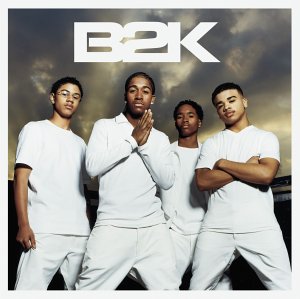 Chris Brown is now the resident authority on career self-sabotage. It's not easy to do and Brown is about the best there is. Lindsay Lohan is up there. T.I. definitely deserves to be in the conversation too but neither had attained the heights of Brown before flushing it down the toilet.
In fact, rumor has it that Brown's self-help, er uh "self-sabotage" book is almost complete.
How to Throw Away THE REST of Your Career in 140 Characters: A Love Story
It will probably be available at Wal-Mart and other fine retailers.
For the unaware, Raz-B once made allegations of being sexually molested and assaulted by former manager Chris Stokes in 2007, which has now served as the reference point for Brown's poorly conceived attempt at "humor."
In addition to being a domestic violence pariah, Brown evidently wanted to branch out and become the poster child for homophobic pop singers and also be vilified for child sexual molestation "humor."
Great marketing strategy there. Brown wasn't trying to be just "an a-hole"…he was swinging for the fence to become "KING a-hole."
Talk about living the dream…
Well, never let it be said that Brown didn't have aspirations. He's not trying to just end his career, he's trying to go down in a ball of flames while wearing bacon-grease drawers with the world watching and commenting via Skype.
What comes next you ask?
First the denial, (an employee or associate wrote the tweets). If that doesn't work, invariably the "apology" comes next, probably in the form of a press release and a written statement on his website. Then, the videotaped appeal for public forgiveness of his non-specific transgressions will "somehow" make its way virally around the net. And to close the 2011 Chris Brown "apology" Tour, he will be waist deep in sensitivity training on sexual orientation discrimination and child sexual abuse. Expect the public service announcement(s) to air on BET sometime around April of next year. Check local listings for details.
Then…(wait for it…wait for it…)
The "comeback" music project! Let's see if we can guess the title of his next album!
Gay-hater, Woman Beater: Take Me As I Am
I Can Transform Ya…(Just Not Me)
Take You Down?…No Twitter Took Me Down!
Bitter About Twitter – Unplugged
Rihanna is a Very 'Tweet' Girl
You get the point. Let's not and just say we did.
G'nite Chris Brown. Thanks for coming. You're done. Turn off the lights on your way out.
Chris Brown is who he is and no amount of training or public relations strategy meetings will change it. He was unprepared for superstardom and its inherent responsibilities. More importantly, he is still unaware what it means to be a man.
How any public figure thinks for one moment such behavior is acceptable, sensible or forgettable is beyond Mo'Kelly.
Chris Brown was given a second chance and is not deserving of a third (in an entertainment stardom sense.) No amount of future "hits" can obscure who he is. Let him look for success in another line of work…like as a self-sabotage author as Mo'Kelly has suggested. His musical talent is not and will not ever be the issue. It's his lack of manhood and wanton disregard for all things akin to common sense that are the issues.
To recap:
Domestic abuse is unacceptable and unfunny.
Homophobia is unacceptable and unfunny.
Child molestation and sexual abuse are unacceptable and quite unfunny.
Chris Brown is now also unacceptable.
Happy New Year Chris. You can go back to writing that future bestseller book now.
The Mo'Kelly Report is an entertainment journal with a political slant; published at The Huffington Post and www.eurweb.com. It is meant to inform, infuse and incite meaningful discourse…as well as entertain. For more Mo'Kelly, http://mrmokelly.com. Mr. Mo'Kelly can be reached at mrmokelly@gmail.com.
Free Subscription to The Mo'Kelly Report HERE
Follow The Mo'Kelly Report on Facebook Network Blogs HERE.
Tiger Woods is in uncharted waters, which should go without saying. Woods heretofore has been above reproach, regardless of the measuring stick you place alongside his life and career.
Woods' mastery on the golf course has only been matched by his mastery of his public image. He is a man of few words and even those are carefully chosen. Woods has been incredibly disciplined (and successful) in staying out of the tabloids generally and trouble specifically. He has been the "perfect" endorsement machine, unrivaled on the links and unblemished in a scandal-sense off of them.
Until now…
Woods is presently enduring a negative publicity firestorm surrounding his one-car accident outside his home early Friday morning. The "official" story changes almost daily. One moment his story had wife Elin "extricating" him from the wrecked Cadillac Escalade thanks to a 7 iron, and in the next version she did no such thing. One moment Woods planned to talk to the police to clear the air and the next he reneges. In lieu of clearing the air altogether, he released a public statement to (among other things) "admit fault" about "something."
"I'm human and I'm not perfect."
Really Tiger? Who knew? Thank goodness for crisis publicists and lawyers, otherwise both descriptors would've remained a mystery.
To which, some members of the press such as Rick Reilly of ESPN have
demanded "answers" as to what did or did not take place. Reilly argues that silence is neither golden nor exemplary behavior from one who influences so many.
Agreed.
Instead of shedding light on the situation and quelling the controversy, he created more questions and shadows surrounding it. If Tiger is truly "human" and imperfect, then he should act accordingly and not offer carefully crafted, ambiguous statements written by a lawyer.
Woods' statement reeked of something very Chris Brown-esque, accepting responsibility in non-specific terms for an undisclosed indiscretion, while also being very specific in the pleas for privacy and understanding.
Understanding?
If Woods wants "understanding" then he must be clear with the public. What
the world's greatest golfer does in his own house behind closed doors is his business. The moment it spills over into the street, requiring officers and an ambulance, all bets are off.
Woods posted a 5-paragragh response (see below) regarding the incident and managed to say absolutely nothing. To the half-way intelligent individual, it was almost insulting.
Almost.
Woods would have done better to say nothing, since coming clean seemingly was not his intention. Straddling the fence only prolongs the PR agony. When superstars seem more concerned with protecting endorsements, under the guise of "privacy" the subsequent backlash is inevitable and unmistakable.
Woods must be completely forthright with the public. Using the thin veil of "privacy" is exactly that; thin, flimsy and rather transparent when held up to the light. It's weak and a cop-out. Nobody said the public needed the gory details, but surely we deserve some semblance of the truth.
Here is the statement in its entirety as posted on tigerwoods.com
As you all know, I had a single-car accident earlier this week, and sustained some injuries. I have some cuts, bruising and right now I'm pretty sore.
This situation is my fault, and it's obviously embarrassing to my family and me. I'm human and I'm not perfect. I will certainly make sure this doesn't happen again.
This is a private matter and I want to keep it that way. Although I understand there is curiosity, the many false, unfounded and malicious rumors that are currently circulating about my family and me are irresponsible.
The only person responsible for the accident is me. My wife, Elin, acted courageously when she saw I was hurt and in trouble. She was the first person to help me. Any other assertion is absolutely false.
This incident has been stressful and very difficult for Elin, our family and me. I appreciate all the concern and well wishes that we have received. But, I would also ask for some understanding that my family and I deserve some privacy no matter how intrusive some people can be.
Yes Tiger, we can readily assume the situation is embarrassing and you wish to keep away from public scrutiny. At the same time, this statement reaffirms "something" beyond just an "accident" occurred. If it were ONLY a wife helping to get her husband out of the car, ambiguity would not have dominated your subsequent statement.
Although Woods is bothered by the "many false, unfounded and malicious rumors" he makes no effort to dispel them. Until he makes the truth plain, it is well within our rights to publicly speculate about an "incident" involving a man, woman, golf club, wrecked car and a 4+ minute 9-1-1 call. If he wanted to keep "it" private, he should've kept "it" indoors and without police and paramedic intervention. The inability to do so is more than worthy of public discussion.
This situation is my fault, and it's obviously embarrassing to my family and me. I'm human and I'm not perfect. I will certainly make sure this doesn't happen again.
Make sure WHAT doesn't happen again Tiger? WHAT is "obviously embarrassing?"
If Tiger has been wrongly accused of infidelity by the National Enquirer a definitive denial would have been in short order, if not a lawsuit. To date, Tiger has offered neither.
"This situation is my fault."
WHAT situation?
Tiger Woods is a fantastic golfer, subject to all the frailties of the imperfect human condition. That much we know and have always known. But until he can offer a reasonable explanation for this incident as opposed to testing the limits of our stupidity; the media will rightfully apply pressure until the truth emerges.
The Mo'Kelly Report is an entertainment journal with a political slant; published weekly at www.eurweb.com. It is meant to inform, infuse and incite meaningful discourse…as well as entertain. The Mo'Kelly Report is syndicated by Blogburst. For more Mo'Kelly, http://www.MrMoKelly.com.  Mo'Kelly can be reached at Mo@MrMoKelly.com and he welcomes all commentary.
Subscribe to The Mo'Kelly Report HERE
Good for him.  Expensive and painful mistake.  He's pleaded guilty and apologized.  Let's move on from here…
The Mo'Kelly Report is an entertainment journal with a political slant; published weekly at www.eurweb.com. It is meant to inform, infuse and incite meaningful discourse…as well as entertain. The Mo'Kelly Report is syndicated by Blogburst. For more Mo'Kelly, http://www.MrMoKelly.com.  Mo'Kelly can be reached at Mo@MrMoKelly.com and he welcomes all commentary.