Posts Tagged 'Reality TV'

Click HERE for audio
The Mo'Kelly Report is a syndicated politics and entertainment journal. Visit http://mrmokelly.com for the latest from Mr. Mo'Kelly. Tune into The Mo'Kelly Show Saturdays from 6-8pm PDT on KFI AM640 and SiriusXM 166 Saturdays and Sundays from 8-9pm PDT. Contact Mo'Kelly at mrmokelly@gmail.com.
Follow Mo'Kelly
We all remember the original purported "outrage" of Star Jones regarding the controversial behavior and imagery on VH-1′s
Basketball Wives program(s).  We all remember her vowing to put a stop to it, tweeting up a storm.
Remember #EnoughIsEnough?
Since then Star hasn't uttered a peep on the issue, including ignoring all interview requests from Yours Truly.  To that end, Dr. Watkins takes Jones to task publicly for seemingly changing course on the issue.
Interesting…
_________________
From NewsOne.com
Star Jones is interesting.  She's smart, crafty and typically quite classy.  But I admittedly cocked my head to the side like Scooby-Doo when I read that Jones said that she never intended to boycott the show "Basketball Wives."  Speaking to another woman that I appreciate dearly, Wendy Williams, Star said, "I was never encouraging anybody to boycott somebody's job. That's not what I'm about."
Star's words are a far cry from her previous tweets on the matter, where she took a far more militant point of view:
"It may be 'comfortable' to be quiet when women of color slap the crap out of each other & run across tables barefoot, but #ENOUGHisENOUGH," she tweeted. "About to put together a group of sisters to finally 'tell the truth' about the image of women of color in the media."

"And the thought that the woman from #BBW who was smacked doesn't have the RIGHT to file assault charges is LUDICROUS," she said. "You NEVER give up your right not to have your 'person' intentionally assaulted unless you are participating in an agreed physical activity.  I'm asking all my high profile, platform having conscientious sisters who STAND FOR SOMETHING to just say #ENOUGHisENOUGH & call folk out! Be mad. But think about what I said. WE ARE BETTER than that. You're either part of the problem or part of the solution.
Perhaps the Star Jones from last month should be introduced to the Star Jones from this month, because they appear to be different people.

Full story HERE.
The Mo'Kelly Report is a syndicated politics and entertainment journal. Visit http://mrmokelly.com for the latest from Mr. Mo'Kelly. Tune into The Mo'Kelly Show Saturdays from 6-8pm PDT on KFI AM640 and Sirius XM 166 Saturdays and Sundays from 8-9pm PDT. Contact Mo'Kelly at mrmokelly@gmail.com.
Follow Mo'Kelly
Recently on Twitter Star Jones went off on the "popular" reality television Basketball Wives.
"It may be 'comfortable' to be quiet when women of color slap the crap out of each other & run across tables barefoot, but #ENOUGHisENOUGH, About to put together a group of sisters to finally 'tell the truth' about the image of women of color in the media."
But do remember, Mo'Kelly was all over this WAY before Star, (much respect to her nonetheless.)
Before she decided to put a coalition together, do remember this is what Mo'Kelly was/is/has been doing.
Mo'Kelly has repeatedly reached out to Star Jones to do an interview…waiting for an official response.

RELATED:


Mo'Kelly Interviews Imani Showalter of 'Basketball Wives' (AUDIO)

Mo'Kelly Blasts Shaunie O'Neal and Her 'CNN Editorial'

Mo'Kelly Blasts 'Basketball Wives' Premise
The Mo'Kelly Report is a syndicated politics and entertainment journal. Visit http://mrmokelly.com for the latest from Mr. Mo'Kelly. Contact him at mrmokelly@gmail.com.
Follow The Mo'Kelly Report
If this show gets made, it's open-season on BET and every entity associated with it.  Mo'Kelly will not sit by and allow a reality TV show feature and promote the lifestyles of Black women formerly married to drug dealers.
I will not tacitly condone the premise that African-Americans will/should support any program which glorifies or elevates those connected to the drug trade…ever…under any circumstances.
Do note, there has only been a press released submitted to the media regarding the shooting of a pilot.  So it's not open season yet.  But as networks peruse the media response and interest in the property, they will know there will be an immediate and negative response, directed at the network, its advertisers and participants.
check out this garbage below…
_____________________
STORY HERE.
The ladies in the lives of drug kingpins BMF (Black Mafia Family) recently started shooting a reality show pilot with Strange Fruit Media, a production company that has produced content for BET and other networks, and are hoping to land a TV deal.

From left: Gricelda Chavez, Lisa Buford, Tiffany Gloster, Tonesa Welch
Thanks in part to Rick Ross, BMF co-founder Demetrius "Big Meech" Flenory has become a household name, even while serving a 30 year sentence for running a continuing criminal enterprise (aka selling a whole lot of coke). Rumor has it there's a bit of friction growing between Meech and his lesser-known brother and business partner, Terry "Southwest T" Flenory.
Terry's wife Tonesa Welch (far right), who calls herself the "First Lady of BMF," appears to be the Shaunie O'Neal of this whole venture and hopes to help tell Terry's side of the BMF story.
The other cast members include:
Gricelda Chavez, who was involved with music producer Damon Thomas (incidentally, although not as famous as Kris Humphries, he is also a Kim Kardashian divorcee). Damon was a player in a BMF money-laundering scheme involving jewelry purchases and, when confronted with the evidence, agreed to cooperate with the government as a witness against Terry.
Lisa Buford's man "PJ" was a high-ranking BMF affiliate on Terry's side of the organization.
Tiffany Gloster and her man Jerry "J Rock" Davis were both indicted by the DEA on BMF-related charges in 2007. Tiffany served a two year sentence for her part in helping to launder the proceeds from J Rock's cocaine sales. J Rock is currently serving a sentence of 39 years and 10 months in prison.
The Mo'Kelly Report is a syndicated politics and entertainment journal. Visit http://mrmokelly.com for the latest from Mr. Mo'Kelly. Contact him at mrmokelly@gmail.com.
Follow The Mo'Kelly Report
The African-American entertainment community has been not-so-quietly bubbling about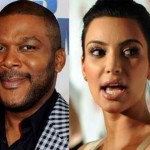 director Tyler Perry's decision to cast reality TV star Kim Kardashian in the upcoming movie, The Marriage Counselor. The obvious irony of the film title aside; purportedly Tyler fans generally and Black actresses specifically are none-too-pleased how Kardashian has further entrenched herself in African-American culture.
Actress and television personality Holly Robinson Peete, while not personally disparaging the Perry decision, did breathe more life into the criticism with recent public remarks on Access Hollywood.
We can always count on Tyler Perry to give a blacktress a job. So all across the world blacktresses are upset.

"No, it's [an] amazing PR move. It's actually pretty smart and the timing is great. Like her brand, this drama will be good for the film. So, it's actually kind of brilliant in a way… I don't have any problems with it."
At the risk of over-analyzing Peete's remarks, Mo'Kelly is a bit confused after reading them.
Are we to lend more credence to the angst of the multitude of Black actresses (Blacktresses) worldwide or the fact that this singular Blacktress is ok with Perry's casting? To whom should we pay more attention?
Let's take Holly Robinson Peete at her word. Her connections and sphere of influence relative to Black actresses can't be argued. If she says that there is voluminous criticism related to casting Kim Kardashian, Mo'Kelly is comfortable taking her at her word.
There now seems to be a bit of hypocrisy in the criticism of Perry by both Black actresses and his general fan base. If you are a fan of Perry, your fandom is inextricably linked to the idea that Perry makes films the way he wants to make them; without deference to any supposed higher calling or ethnic loyalty. You can't be a fan of Perry and simultaneously be on the front lines battling Black film stereotypes. It's an either/or proposition. If you are a Perry fan, then you willingly carry all of his associated baggage. Conversely, if you are adamant in advocating quality Black film or casting quality Black actresses, then that heavy baggage is yours to carry as well. It is an irreconcilable contradiction to suggest one can be both. They are simply mutually exclusive in nature.
The fact of the matter is that Perry has not changed. If he has been anything, he has been wholly consistent. Tyler Perry is still making those decisions which financially best benefit his brand, his business and ultimately his bottom line. He never pre-promised all of his roles to Black women any more than he pre-promised a limit on how many times he would don a dress as Madea.
If you as a "fan" were comfortable with Perry's artistic freedom up until now, then don't get brand new over Kim Kardashian. The fans (and Black actresses) who were quite vocal in their support of Perry don't get to move the goal posts now because Kim Kardashian "offends" them. You "fans" were just fine giggling and ghetto cosigning with Al Sharpton
when he characterized Perry detractors as "Proper Negroes"…as if being being proper in any way is ever worthy of ridicule.
Film director Malcolm Lee has said that Perry "isn't interested in art," questioning the commitment of Perry to mastering his craft. Spike Lee has long beat the drum that Perry has done African-Americans a cinematic disservice. Tyler Perry fans weren't having any of it. Tyler Perry fans called the family Lee "haters," jealous and the like.
But now the core fans are up in arms, suggesting that Perry is now being disloyal to Black actresses? The "Proper Negroes" have long been clear on how Perry perceives himself, his work and eventual legacy. The "Proper Negroes" were in no way disturbed about Kim Kardashian taking the place of a Kimberly Elise, a Kerry Washington, a Gabrielle Union, a Regina King, or some other lesser-known, higher-qualified Black actress. To the "Proper Negroes," Tyler was just being Tyler. The Proper Negroes are now laughing loudly at the angry Tyler Perry fans.
Not laughing with them but at them.
Perry fans are doing their best "Proper Negroes" impression.  But nobody is suggesting that either their complaints are unfounded or rooted in jealousy and haterism.  Therein lies the hypocrisy.
The common argument in support of Perry has been long connected to the idea of how
many Black people he puts to work, on and off the screen. The common rebuttal is that the imagery on the screen will long outlast any paycheck cashed connected to a movie's creation.
Soul Plane temporarily put Black actresses to work too. Does anyone remember who or how many? No, but we all surely remember how far it still has set all African-Americans back in a cinematic sense.
Strip clubs put struggling Black "actresses" to work daily. It's never been just about putting Black actresses to work, it's about responsibility in how paychecks are generated. The "Proper Negroes" already understood this to be true. Tyler Perry fans instead want to pick and choose when cinematic responsibility is important. The selective outrage is quite hilarious.
If Black actresses and Tyler Perry fans in general wish for the multimedia mogul to consider the implied messages casting Kim Kardashian sends to Black people and beyond; congratulations…you have just joined the "Proper Negroes" club…whether intended or not.
Tyler Perry hasn't betrayed or fooled any of his fans. You've fooled yourselves. Perry in a cinematic sense showed you who he was long ago. It's your fault if you didn't believe him.
The Mo'Kelly Report is a syndicated politics and entertainment journal.  Visit http://mrmokelly.com for the latest from Mr. Mo'Kelly.  Contact him at mrmokelly@gmail.com.
Follow The Mo'Kelly Report
Listen to the extended conversation HERE.
End Credit Music: Always Sisters, Always Friends by CeCe Winans
I guess you could say Mo'Kelly has known Imani Showalter to a certain degree since 2005. It was after a piece on EURWEB.com regarding NBA forward Stephen Jackson, Mo'Kelly was DELUGED with mail.
Some notes were nice, some sho' nuff weren't.
In fact, some were from Stephen Jackson's own mother and to this day her note resides in Mo'Kelly's Hall of Fame. It is still true. If you can get somebody's MAMA to email you, you KNOW you touched a nerve.  Mo'Kelly waited a whole year to share it with the world in a followup piece, needing Jackson to again do something worthy of ridicule. But it was well worth the wait.
Stephen Jackson STILL isn't Very Bright (2006)
Someone else connected to Jackson also reached out after the first editorial…Imani Showalter.
Yes, that would be the very same Imani Showalter featured on the immensely popular VH-1 program, Basketball Wives: LA.
Mind you, this was 2005, long before anyone thought the idea of Reality TV and the NBA would ever intersect. Imani and I continued to quietly dialogue and exchange stories about the entertainment industry, the NBA and the unsettling nature of both.
To this day, there are stories Imani shared over the years that are truly unbelievable and not appropriate for print, or Reality TV.
And that's the thing…we've all long known that the reality quotient of "Reality TV" is questionable at best. How much is "real," how much prodding goes on from producers and what tricks take place in the edit bay which inform or maybe misinform our perception of Reality TV, Basketball Wives or otherwise?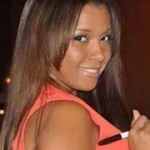 Over the past couple of months, Imani and I have been trying to schedule a time to sit down and have a real, meaningful and honest conversation about influence, impact and even arguably the inappropriate nature of Reality TV generally and Basketball Wives: LA more specifically.
Showalter is a mother. It will be interesting to see what regrets (if any) she may have over the many years and the path which has led to this moment.
I say all that to say…this is a real conversation, not a program paid promotion. Imani reads Mo'Kelly as often as any of you, she KNOWS what Mo'Kelly is about, how Mo'Kelly feels about Reality TV and she is all about entering into a meaningful dialogue.
Today Mo'Kelly presents an extended audio conversation between Mo'Kelly and Basketball Wives: L.A. cast member, Imani Showalter.
Another EXCLUSIVE from The Mo'Kelly Report.
OTHER INTERVIEWS:
Television and Film Actor Brian J. White – HERE. 
TV Producer, Writer and Sherri Shepherd's New Husband Lamar Sally – HERE.
The Mo'Kelly Report is a syndicated politics and entertainment journal.  Visit http://mrmokelly.com for the latest from Mr. Mo'Kelly.  Contact him at mrmokelly@gmail.com.
Follow The Mo'Kelly Report
Seriously, Mo'Kelly thought this was a joke.  First, the executive producer of
Basketball Wives writes a letter to CNN to object to the negative portrayals of Black women on Reality TV?
Really dude?
Golddigger please!
Secondly, she sent it to CNN?  Since when do CNN and Reality TV intersect?  Why not VH1/Viacom/Bravo, the home of virtually negative portrayal in which she references, including her own program?
The only thing more "weird" would be the President of BET protesting the negative imagery showcase at the BET Awards.  How does one protest what one promotes?
STORY HERE.
_______________
Shaunie O'Neal is the former wife of NBA star Shaquille O'Neal and the executive producer and star of the VH1 reality show "Basketball Wives." She will be a featured speaker on a reality television panel at the 2011 Essence Music Festival.
(CNN) — I'll be honest, I love reality TV.

Actually it's one of my guilty pleasure past times. Even before "Basketball Wives" I had my favorites, and I watched them faithfully. There is something appealing about seeing people deal with real life drama as you're watching. Now, as executive producer of "Basketball Wives," I know that's not exactly how it happens, but it's still fun to watch.

What isn't so fun to watch, however, is this new generation of reality TV. It seems to be more about the drama and less about the storyline. That concerns me, especially now that I'm producing a reality show.

I have gotten both good and bad responses from viewers about "Basketball Wives," and I certainly understand the opinion that the shows portrayal of black women is beginning to look somewhat negative.

As you see on the show, I'm not a big supporter of the bickering, drink throwing and fighting, but when you put a group of strong, independent and vocal women who are going through or just came out of a bad relationship together, there's bound to be a little drama.

Let's face it, we all know women like the ones on "Basketball Wives" and countless other reality shows: Women who are vocal if you cross them.

The problem for me is when black women are portrayed as only being that way and labeled different than their non-black counterparts for the same type of behavior. That's when it becomes negative and damaging to our image.

I'm not saying we have to create shows that only paint a pretty picture about who we are, but there should be a balance and most of all some integrity to the shows we create.

I do believe some of the shows featuring African-American women have positive story lines and are not meant to tear black women down. Shows like [BET's] "Tiny & Toya" and "Monica: Still Standing," [TVOne's] "LisaRaye: The Real McCoy," [VH1's] "What Chili Wants" and [WE tv's] "The Braxtons."

They all have the same core storyline — single, exes of high profile men, trying to raise their children and get their lives back on track. I believe that is positive and when handled properly can be very uplifting and empowering for women going through the same issues, no matter their race.

That's why I wanted to do "Basketball Wives." I wanted to show what life is really like when you are with a professional athlete — and that sometimes all that glitters isn't gold.

When I signed on to executive produce the show I had big plans and a long list of ideas. But boy did all that change as we started filming and I learned what all goes into executive producing a show. It's a lot of work, and there are a lot of politics involved, but at the end of the day I do believe that the overall message is being told.

Look at Tami Roman (ex-wife of former NBA player Kenny Anderson and a member of the "Basketball Wives" cast). She was such an appealing addition to the cast because of her rags to riches to rags story of being married to a pro basketball player and after their divorce almost being homeless.

That's the heart of "Basketball Wives," and I believe that if you look closely and beyond the arguing and the fighting, you'll see a group of women trying to get their lives back on track and figure out who they really are.

My role as executive producer of the show does not negate my concern for how black women are portrayed on reality TV, but I do believe that there are some shows attempting to strike a balance and have a positive message despite the drama. I'm personally working with Shed Media and VH1 to make sure that "Basketball Wives" stands among them.
The Mo'Kelly Report is an entertainment journal with a political slant; published at The Huffington Post and EURWEB.com. For the most recent posts of Mr. Mo'Kelly, visit http://mrmokelly.com.  Mr. Mo'Kelly can be reached at mrmokelly@gmail.com.
Free Subscription to The Mo'Kelly Report HERE
Follow The Mo'Kelly Report on Facebook  HERE.
It's moments like these in which Mo'Kelly is utterly dumbfounded about this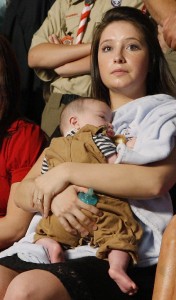 country.
___________
The Bio Channel is giving Bristol Palin a reality series.
The network said Monday that Palin will star in a 10-episode series. She is the daughter of former Alaska Gov. Sarah Palin and a former contestant on "Dancing With the Stars."
The new series will follow her move from Alaska to Los Angeles with her son, Tripp, to work at a small charity.
The single mom will live with actor brothers Kyle and Christopher Massey. The network says Kyle Massey is a fellow "Dancing" contestant and good friend.
Besides reality TV, the 20-year-old Palin has earned hundreds of thousands of dollars as a spokeswoman working to prevent teen pregnancy.
Full story HERE.