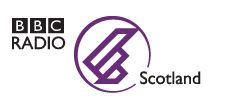 The Mo'Kelly Report is a syndicated politics and entertainment journal. Visit http://mrmokelly.com for the latest from Mr. Mo'Kelly. Tune into The Mo'Kelly Show Saturdays from 6-9pm PDT on KFI AM640. Contact Mo'Kelly at mrmokelly@gmail.com.
Follow The Mo'Kelly Report
Mo'Kelly is SPEECHLESS.  Not that Limbaugh won't be back to his usual tricks

come tomorrow (or even later today) but this is still pretty interesting to read.  The end of the world as we know it must be near.  And yes, he was probably being sarcastic, but in the end it doesn't matter.  He can't hate on the President for this one.  This is Limbaugh eating crow.
It was President Obama single-handedly and alone who came up with the strategy that brought about the effective assassination of Osama bin Laden. Thank God for President Obama."

Rush Limbaugh
Full story HERE.
(But it will be business as usual come tomorrow…just you wait.)