Posts Tagged 'NPHC BGLOs'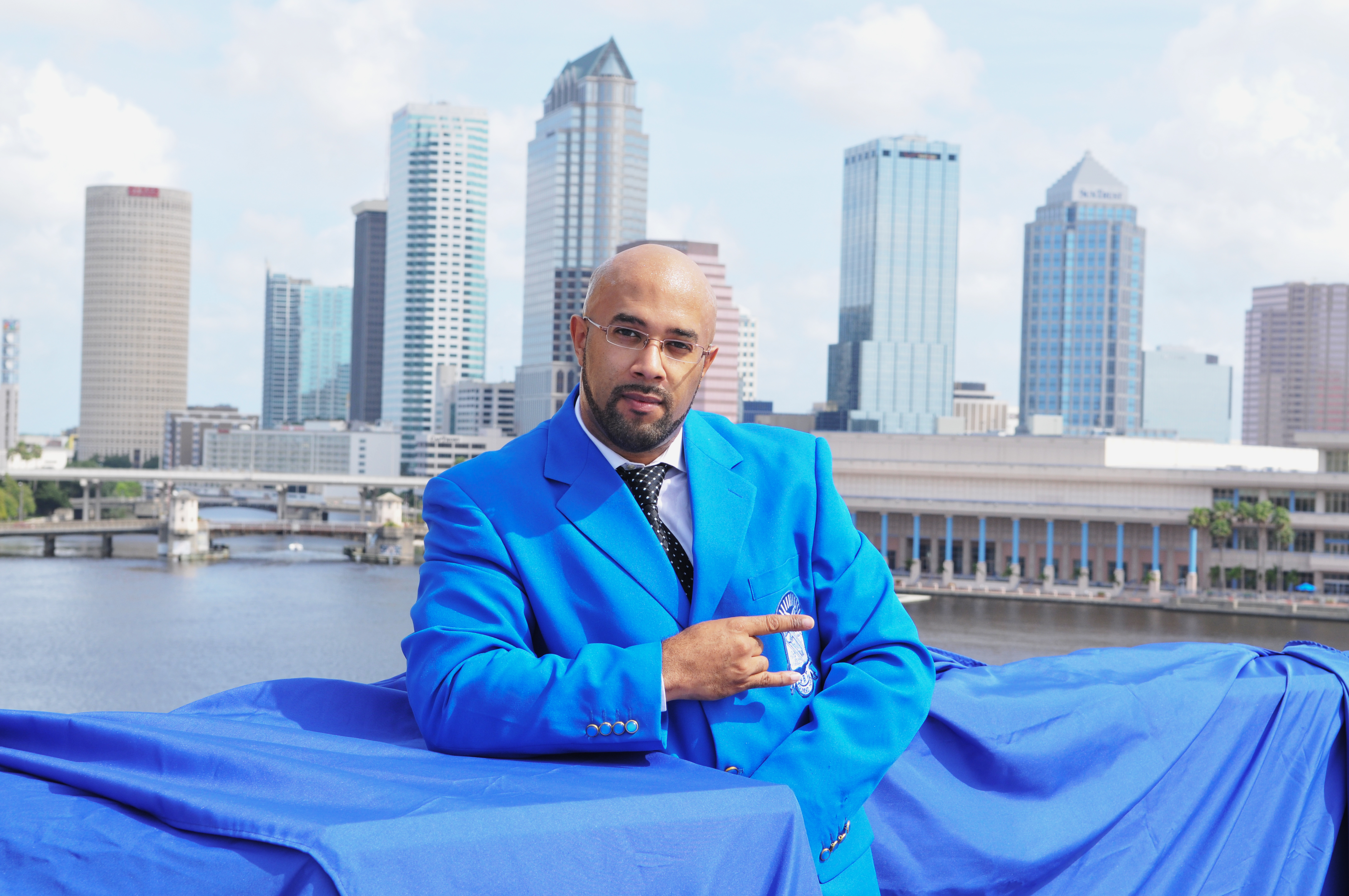 Some time ago, Mo'Kelly offered an editorial on the induction practices of BGLOs and their present state.  Mr. Prince Sherwood of Phi Beta Sigma took the time to put pen to paper to offer an alternative view in response and make the case for a less dire picture depicting Phi Beta Sigma specifically and BGLOs more generally.  As always is the case in The Mo'Kelly Report, ALL (respectfully constructed) viewpoints are welcome and will be given equal space in which to be expressed.  To that end, may I present Mr. Richard Prince of Phi Beta Sigma Fraternity, Inc.
Mo'Kelly's original piece HERE.
Holding On To The Old, While Embracing The New.
The only way I can formulate a response you is to hold on to the old, while embracing the new.  When I listen to the radio here in Tampa, Florida I'm amazed by the "Old School" hip hop mixes going back to Biggie, Tupac and every other rapper from the mid-1990's. Yet, I clearly remember the birth of hip hop circa the late 1970's because I was there, deep in the underground movement before the Crash Crew's mix tape was so hot it made it to the radio. What does this have to do with your article of Greeks selling out?
Everything! It places everything in perspective.
While Greeks like myself can relate to tradition by thinking back to the early1980's, my younger Greek Brothers and Sisters will consider "old school" tradition to be centered in the 90's decade. The same can be said of me by a Greek who joined in the 1970's and of them by someone who joined in the 1960's, etc all the way back to our Founders.
So it seems that with each passing decade a layer of prestige is peeled off the Black Greek Lettered Organizations, i.e. the privileges and exclusivity of membership; while new layers are added on. (I for one would have never thought Party Walking would replace Stepping, but in some areas it has). And so goes the change in time.  It could be said that Phi Beta Sigma Fraternity, (already known as a Fraternity of Firsts: African Presidents; Creation of the National Pan-Hellenic Council, with Omega Psi Phi; Constitutionally Bound Brother/Sister), is embracing change by
inducting high profile people, which puts Phi Beta Sigma on the lips of many who may not have considered joining a BGLO.
OLD SCHOOL TRADITION – Mo'Kelly, I share your irritation when I see high school students stepping and carrying on customs traditionally reserved for college Fraternities. I've learned to accept the change by understanding the influence BGLO's have on these kids and if one more student makes it to collegeas a result of emulating Black Greeks then it makes me a proud Sigma Man.  It should be said that over the past five years 100% of our Sigma Beta youth group in Tampa have gone on to attend four year Universities, and though it wasn't required, some have even joined Phi Beta Sigma. There is a certain feeling with seeing a young man grow and develop through your Sigma Beta Club only to come back a few years later as your Fraternity Brother.
1980's HAZING – There were some schools that had admirable initiation practices, [mine being one of them. In nearly 30 years of Greek life there has been zero instances of hazing suspensions at Stony Brook University]. By design, pledging is meant to break down an individual, strip them of their personality and character flaws and build them up into a Sigma, Kappa, Omega or Alpha Man. Same is true with Sororities, but as the Black Panthers gave way to the Crips & Bloods, some gangland mentality permeated their way into our Greek system and degraded our initiation practices to nothing more than a gangland beat down. The result, as you noted in your article, was the abolishment of pledging altogether. Unfortunately we threw out the Good with the Bad and joining a Fraternity or Sorority further lost a significant amount of symbolism.
CAPITALISM / CORPORATE GREED – So now you have members in the Divine Nine whose value systems are farther apart from our founders and more aligned with commercialization. People run for office within their Fraternity/Sorority not for the love and advancement of their organization, but for the opportunity to misappropriate funds, embezzle and otherwise pad their resume. These people are already looking ahead at their next conquest and
leave no lasting legacy. I'm sure each member of the Divine Nine can point to at least one individual whose advancement in their organization was more for political gain rather than safeguarding and advancing their organizations. It is what it is and the only message I have for critics is step up or shut up.
SHERYL UNDERWOOD – Is a professional celebrity. We each have at least one in our respective organizations, but she has stepped up to the plate, showing her love for Zeta and took the reigns of the organization. I've had the opportunity to see her at our recent Conclave in New Orleans and trust that Zeta Phi Beta is in good hands.Now, has Arthur Ashe ever been Grand Polemarch of Kappa Alpha Psi? Will Michael Jordan, or Bill Cosby ever run Omega Psi Phi? Besides Ms. Underwood for Zeta, has there ever been an instance when a high profile figure also served as President of their Fraternity or Sorority? And trust me, Soror Underwood is all about business when it comes to Zeta. If you want to see jokes then purchase a ticket to the Improv.
In Closing;
What exactly "Does it say when the latest round of Phi Beta Sigma honorary inductees, only the White man – Bill Clinton – has a degree from an accredited four-year college or university? Mo'Kelly says it won't be long before all of us are irrelevant, then extinct."
(On the contrary).
What it says is Phi Beta Sigma has (1) reinvented itself to such a significant extent as to be deemed worthy of membership by high profile people in government, science and media arts and, (2) we continue to be the Vanguards of
the Divine Nine.  Finally, if the term honorary is so offensive, why not ask the dignitaries of our respective organizations to return and/or decline the many honorary PhD's that are conferred not as a measure of academic achievement, but for life time achievements.
The author of this article, Prince Sherwood, is the Vice President of the Tampa Alumni Chapter of Phi Beta Sigma Fraternity, Inc. The Tampa Alumni Chapter is also the recipient of the 2009 Southern Regional Chapter of the Year Award and repeated that distinction at the 2009 Conclave by receiving the Model Chapter of the Year. Visit us on the web at www.tampasigmas.com or contact the chapter at info@tampasigmas.com.