Posts Tagged 'mental health'
Some have emailed and queried wondering what a "substantive" conversation on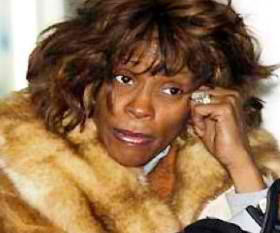 Whitney Houston means…how it matters given she's already gone.  Well below you will find it.  Recently I participated in an extended conversation with Scotty Reid of BlackTalkRadioNetwork.com to discuss the issues of addiction, mental health, entertainment and their intersection.
Granted, we can't save those who are already gone but maybe, just maybe we can highlight the larger issues and better understand what needs to be done to save those still with us.  The death of Whitney Houston was not just an entertainment issue, but healthcare, addiction and mental health issue that impacts the whole of the African-American community.
Instead of simply praising the quality of the funeral service or pointing the finger at Bobby Brown, let's get to the heart of the matter.  THIS is why The Mo'Kelly Report exists, to inform, infuse and incite meaningful discourse.  We must fundamentally change the way we look at addiction, mental health and addiction or invariably we will lose more and more of our treasured artists…unnecessarily so.

To hear Scotty Reid's program in its entirety or learn more about BlackTalkRadioNetwork.com, please click HERE.
The Mo'Kelly Report is a syndicated politics and entertainment journal. Visit http://mrmokelly.com for the latest from Mr. Mo'Kelly. Contact him at mrmokelly@gmail.com.
Follow The Mo'Kelly Report