Posts Tagged 'Friends of the Weeping Ivy'
The end to the ordeal is near… The following is a mixed bag of good and bad news.
___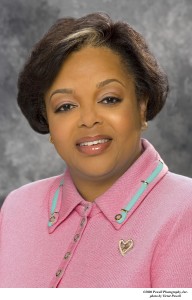 A judge says eight suspended members of the nation's oldest black sorority should be reinstated and a multi-year lawsuit over issues involving sorority money ended.
The members of the Chicago-based Alpha Kappa Alpha sorority sued the sorority and leader Barbara McKinzie in Washington in 2009. They were suspended as a result shortly after. The sorority sisters questioned McKinzie's spending and payments to her.
On Tuesday, a D.C. judge wrote in a 61-page opinion that the members were improperly suspended. But the judge said the members failed to offer evidence, at least without expert testimony, that sorority leaders made improper financial decisions.
The decision could be appealed, but the judge suggested the parties settle instead. A lawyer for the members, A. Scott Bolden, said Thursday his clients were considering appealing.
Full story HERE.
The Mo'Kelly Report is a syndicated politics and entertainment journal. Visit http://mrmokelly.com for the latest from Mr. Mo'Kelly. Tune into The Mo'Kelly Show Saturdays from 6-8pm PDT on KFI AM640 and XM 244 Saturdays and Sundays from 8pm-9pm PST. Contact Mo'Kelly at mrmokelly@gmail.com.
Follow Mo'Kelly
Since 2009, there have been several lawsuits filed in regard to alleged financial
malfeasance on the part of Barbara McKinzie, Alpha Kappa Alpha's former national head. In the Illinois Circuit Court, sorority members brought suit in Shackelford v. Alpha Kappa Alpha and Purnell v. Alpha Kappa Alpha. In the District of Columbia, sorority members brought suit in Daley v. Alpha Kappa Alpha. In Daley, plaintiffs brought claims of waste, fraud, unjust enrichment, breach of fiduciary duty and wrongful discipline. Prior to filing a lawsuit, the plaintiffs had voiced their concerns at chapter meetings and within the organization. They sought to receive answers from sorority leadership, and when their inquiries were rebuffed they asked to inspect the sorority's records to assuage their concerns. When they exhausted more amicable options, they initiated a lawsuit against the sorority and its officers and directors. In response, they then had their membership privileges suspended. In late 2011, the D.C. Court of Appeals remanded this case to the D.C. Superior Court for further resolution of the matter (4).
Indeed, there are vast distinctions between brutalizing someone and stealing from one's fraternity brothers or sorority sisters. There are, however, disturbing commonalities as well. First, they both emerge from a culture of secrecy, rule and law violation, and often persecution of whistle-blowers for "airing the organization's dirty laundry." Second, both involve the same set of excuses: "It's some other member's fault," "If the victim(s) didn't tell, the organization wouldn't have this problem," "I'm not the first to do this; it reflects a broader culture and not my own poor judgment," or "the only reason we know about this incident is because there are people with personal agendas, being vindictive." While hazing is undeniably far more prevalent than financial malfeasance within BGLOs, the cases brought by BGLO members against their organizations underscore the adage, "where there's smoke, there's fire." The reason that there are far-fewer than a handful of court cases against BGLOs or their leaders for financial malfeasance is only because non-members, those with less compunction to "air dirty laundry about the organizations" than members, are not being directly harmed. Moreover, members who are in-the-know often do not want to harm their organization by taking the matter public or are fearful of being suspended or expelled and ultimately having deep fraternal ties — often intertwined with familial and professional relationships — undermined.
The amazing asymmetry between how BGLOs deal with rule and law violation amongst their rank-and-file members, especially undergraduates, vis-à-vis national leaders, especially the national heads, is disconcerting. The organizations are not hesitant to aggressively go after Joe and Jane Member for hazing. For example, several BGLOs publish the names of suspended and expelled members — often for hazing — on their national websites. Others underscore the fact that they have and will look to the courts to address hazing within their ranks. Reverend Herman "Skip" Mason, the 33rd General President of Alpha Phi Alpha, noted in a December 2009 press release, "We will take every legal means at our disposal, both civil and criminal, to charge and bring to justice any person who commits a crime and tarnishes our good name in the process." However, when it comes to the national boards of these organizations dealing with financial malfeasance among their national heads, little seems to be done — certainly not to the extent that organizational rules or the law might dictate. Or the organizations are simply slow to act.

Full story HERE.
The Mo'Kelly Report is a syndicated politics and entertainment journal. Visit http://mrmokelly.com for the latest from Mr. Mo'Kelly. Tune into The Mo'Kelly Show Saturdays from 6-8pm PDT on KFI AM640 and SiriusXM 166 Saturdays and Sundays from 8-9pm PDT. Contact Mo'Kelly at mrmokelly@gmail.com.
Follow Mo'Kelly
For more than three years I have covered the financial malfeasance,

embezzlement and outright pillaging of Alpha Kappa Alpha Sorority, Inc. I have chronicled the efforts of 8 suspended members to be both reinstated and properly recognized each step of the way. When this story is finally recorded, you can best believe I will have a rightful place within it. I don't say that for effect, fame or personal elevation.
I say it because it's true.
If I can take credit for anything along the way, it's pushing the story into the mainstream media. Through interviews with some of the principal participants and posting of the key documentation involved, I assisted in gaining the attention of both the IRS and the FBI in the investigation of the associated crimes.
But maybe I'm getting ahead of myself. Let's instead start at the beginning and work our way to the present.
Before the mainstream media broke the initial news of the lawsuit and the infamous wax statue, I had long been reporting consistently (and many times with great comedic flair) as to the evolution of the initial lawsuit against the sorority; pushing mainstream media outlets to begin their coverage. Many lay individuals questioned my journalistic integrity and whether an "outsider" had any business publicly discussing the internal issues of the nation's oldest
African-American sorority; especially after my efforts led to national coverage by the media.
There were some members such as writer Sophia A. Nelson who attempted to fight fire with fire, using their own media platforms to both criticize me and the 8 plaintiffs.
We have been called "Criminal girls with 20 pearls," "She say she say," "AKA's money gone funny," "Sorority girls gone rogue" and worse. To be candid, it has been embarrassing for all of us to endure the negative publicity surrounding the lawsuit filed against our international president, Barbara A. McKenzie (sic), just one year after our centennial celebration in Washington, D.C., last July. And it has been downright heart wrenching to watch our sisters fight each other publicly with lawsuits and harsh indictments instead of finding a way to talk to one another directly and allowing our bylaws and internal oversight processes to deal with this matter privately.

As a sorority member, I can't comment publicly on pending litigation. But as a loyal AKA, I want to set the record straight about the very meaningful legacy, enduring sisterhood and continuing relevance of Alpha Kappa Alpha despite this latest brouhaha"
Sophia A. Nelson for The Root – "Leave the AKAs Alone"
Yes, Nelson's "concern" was all about the negative publicity (her words) and had nothing to offer on of the allegations and the tremendous consequences of them being true.  The organization's president being (then) accused of stealing millions of dollars was just the "latest brouhaha?"
No, it wasn't.  It was unprecedented in all of recorded history.
And about that wanting to "set the record straight" statement Sophia…
In the intervening years, an independent audit has concluded that former Supreme Basileus (international president) Barbara A. McKinzie stole, diverted and misappropriated more than 2.1 million dollars of the sorority's finances. Note, Nelson loved her sorority so much, she couldn't even quite figure out how to correctly spell the accused and embattled president's name.
Just one month prior to Nelson's editorial, on the popular Ivy Vine listserv for Alpha Kappa Alpha, sorority member Daria Ibn-Thomas posted her ideas and thoughts on the matter. Ibn-Thomas, an attorney for the sorority and former board member with direct ties to McKinzie had this (and other insults) to say in an effort to glean "dirt" on myself and my family.
Mo'Kelly = Morris Will O'Kelly, he went by Will O'Kelly when he was at Georgetown. He graduated from high school (Torrance, CA) in '87 or '88 and should have graduated from Georgetown in '91 or '92.

My soror cousin/friends from Omicron Pi in the late 80s-early 90s are sleeping…so I am waiting for a reply. Hopefully with that information my super sleuth sorors on the Vine can track down his blood type, trace his DNA to a specific tribe on the African continent and tell me the chapters where his sister, mother,grandmother and aunties were made in Alpha Kappa Alpha."
She went on to say (and mostly incorrectly) in a later posting…
I know that his mother and aunt are in Theta Alpha Omega, his grandmother is an Ivy Beyond the Wall."
Beyond the other numerous and personal insults made by Ibn-Thomas on the Ivy Vine (which boasts an estimated tens of thousands of members and insults which I WON'T post here)  Ibn-Thomas (or Ibn-Tamas as certain, unrelated (ahem) court records name her…something about Mom murdering Dad…didn't quite catch it all) and her intimations were clear. Not only were my family members allegedly advancing privileged sorority information to me but also they should be penalized and ostracized for doing so. The irony of her trying to out my family given her family history was not lost on me.
This, coming from an attorney for the sorority and former board member.  Keeping it classy, to be sure.
I could have gone "there" years ago, but didn't.  Instead, I will opt to just link there and leave it to the rest of you to form your own opinions on the irony.
Hopefully in the future, people will understand that involving my family is in no way cool.
Ever.
Keep my family out of it and I will afford you the same.
Ibn-Thomas (Ibn-Tamas according to the aforementioned court documents) had no problem trying to turn the sorority against my family, citing them by name and chapter. I won't do that, but a hyperlink to a public document is by all means a fair response.
My coverage of the sorority's financial issues were EXPLICITLY used as a justification to NOT elect my sister as president of chapter Theta Alpha Omega and encouraged by the likes of Ibn-Thomas/Tamas. My employer at the time was contacted repeatedly by members of the sorority in direct connection to the national office as a form of leverage against me to stop my work. WordPress was contacted by the sorority in an attempt to have my blog shut down or have all associated posts removed….to no avail.
Certain members of the sorority in direct connection to the national office went to great lengths to stop me. The key point in all of this is that I was never sued. I have NEVER been sued in regard to any of my investigative journalism.
It hasn't been blind luck, it's been due to my commitment to fact-checking, corroboration and documentation prior to posting information. The goal has always been to be accurate, not to be "first" or "salacious" in nature. I've never posted rumors about anyone's love life, sexuality or other supposedly defamatory information in regard to Barbara A. McKinzie…even it were both true and I had sufficient corroboration.
And yes, I had it.
I have always stuck to the facts and the evidence through documentation. I have troves of information that I never reported yet legally could have, serving only to embarrass McKinzie and the organization for all reasons unrelated to the financial issues.  But this was and will always be about the issues. McKinzie and her associates made it personal.
Very personal…and it was not forgotten.
Unfortunately, those in opposition to my work (and there are many) were more concerned with stopping "Mo'Kelly" and not stopping the theft of more than 2.1 million dollars from the sorority. More were concerned with keeping "Mo'Kelly" out of the loop, instead of putting Barbara McKinzie out of the sorority. More were concerned with saving face in a media sense, instead of saving the organization and preserving its 501C3 status in a reality sense. Now that we are closer to the end of this story, I thought it would be prudent to highlight the hypocrisy, the misguided priorities.
I politely and respectfully emailed Sophia A. Nelson, who was so effusive in her love for her sorority and adamant in her critique of my work and the plaintiffs in an editorial for The Root. I wanted to see if she had any public statement to make now, in light of Barbara McKinzie (note the correct spelling) being suspended from the organization. The first president in the 100+ year history of Black Greek letter organizations (BGLOs) to lose all rights and privileges as a member; is now unable to attend any sanctioned sorority gathering or legally wear any of its paraphernalia.  One criminal girl just lost her 20 pearls.
Remember, it was Sophia who said…
"As a sorority member, I can't comment publicly on pending litigation. But as a loyal AKA, I want to set the record straight about the very meaningful legacy, enduring sisterhood and continuing relevance of Alpha Kappa Alpha despite this latest brouhaha."
So of course since Mo'Kelly wasn't now asking about any pending litigation and Nelson is all about setting the record straight (her words), she should jump at the chance to again go on the record as a member of the media, right?
Let's see if Mo'Kelly has this right. Instead of constructive dialogue or offering the professional courtesy of an actual reply to a fellow media professional for her rebuke; she gave Mo'Kelly the editorial equivalent of the middle finger…again, three years later.  If Sophia could take the time to type "please do not email me" as opposed to ignoring the request altogether and blocking my email, she can surely type her acknowledgment of how wrong she was in her PUBLIC critique.
You got it wrong Sophia A. Nelson. Barbara A. McKinzie is likely going to jail for stealing 2.1 million dollars. Where is your editorial now Sophie?  Where does this rank in the legacy of the organization?
Instead of opting for a more private dialogue, Nelson in turn left me no choice but to go "Mo'Kelly" in the form of a very public monologue. Not emailing her anymore might have been what she requested…but she's finding out right about now, it's not what she really wanted. The dismissive response only led to a worse alternative; starring in The Mo'Kelly Report, meta-tagged and internet indexed for all eternity. Forever now, she is inextricably linked to Mo'Kelly with any search on her name.
Well done Sophie..you should have chosen the email route.  Hope it was worth it.
But I digress…
The reality in 2012 is that the IRS and FBI are conducting simultaneous and likely connected investigations into the theft and misappropriation of more than 2.1 million dollars from the sorority. The suspension of Barbara A. McKinzie by the sorority, though unprecedented is only the first shoe to drop and a calculated move to present the sorority as not being complicit in the theft. The original 8 plaintiffs against the sorority will likely win their lawsuit on the heels of the independent audit, the federal investigations and suspension of McKinzie. The financial implications could very well mean bankruptcy for the sorority due to fines, restitution and legal fees. And financial obstacles aside, given the depths of the fraudulent tax returns, the 501c3 status of the organization is by definition in jeopardy.
You can stop me any time I mention anything untrue Sophie.
That's saying nothing of the likely indictments and criminal charges looming on the horizon. You don't get to steal more than 2.1 million dollars, trigger the investigations of the Illinois Attorney General, IRS and FBI and there be no consequences. Words like "racketeering," and "prison" come to mind. These are not impartial entities, they are advocates for the state and federal government. They don't become involved to exonerate but instead to solidify a case before prosecution.
Remember, stop me anytime I venture into the realm of untrue or inaccurate Sophie.
There are those out there who will never see the point of my work or the need to expose Barbara McKinzie. They are those who would have rather continued paying their sorority dues while McKinzie brazenly diverted them, than see their beloved sorority in the newspaper for it. There are those, ironically enough who are of the mind that the IRS and FBI investigations are in fact "Mo'Kelly's fault" and I am the reason for all this upheaval in the sorority.
Yes, blame the whistleblower, not the thief. I am a big boy and I can take it. I knew what I was signing up for and it wasn't to become popular. I signed up to tell the truth. As long as I am on the right side of history (which CLEARLY I am) the truth is the only payment I need.
In other words…
I.
Told.
You.
So.
Now that I have been validated, verified and vindicated, here is some more truth for Sophie and anyone else who falls in the aforementioned groups of people who have/had a negative taste in their mouths.
The truth is, you naysayers owe Mo'Kelly an apology. Whether I get it is irrelevant. I've earned it, you owe it and that's all that matters. The independent audit confirms as much. The pending results of the IRS and FBI investigations cement as much.
Women like Sophie owe Mo'Kelly an apology. Women like Daria Ibn-Thomas /Ibn-Tamas owe my mother, sister, great-aunt and late grandmother (her sorority sisters) a PUBLIC apology. Your insults to my family were public, and made available to tens of thousands of people.  Your apology should be the same.
Women of Theta Alpha Omega chapter, you too owe them an apology.
Yes, you Theta Alpha Omega.
Whether or not you give it to them on the other hand is highly relevant. In the way that you stood up for your non-blood-related sorority sisters, I'm more than within my right to stand up for my blood-related family, though UNrelated to these issues. Alpha Kappa Alpha collectively mistreated the 8 plaintiffs and my family, all of whom are your sisters and none of whom stole 2.1 million dollars from you and allegedly kept an account of it on a second set of books.
We've learned that it's easy to pen editorials gushing about the wonderful historical legacy of an organization. We've learned it's also easy to disrespect and disregard your fellow sorors and not recognize the contradiction. But evidently, we learned it's also very difficult for some to swallow being called out for not conducting themselves in a way consistent with all you celebrate. I get it. The truth may set you free but it can be awfully unpleasant to stomach at times too. I get it, I do.
It's ok Sophie, I know your apology is not forthcoming. The IRS, FBI and Illinois Attorney General will say volumes more than any apology from you or Daria Ibn-Thomas (Ibn-Tamas) ever will. And I will respect Sophie's wishes and NEVER email her again.
But I will tweet this editorial, post it to Facebook, share it on every social network in which I participate as a reminder of how much I appreciated her return email. Her friends will surely email this to her as well. Stay classy Sophie.

See…
I.
Told.
You.
So.
Enjoy your Boulé and long live Alpha Kappa Alpha Sorority, Inc.
…and long live The Mo'Kelly Report.
The Mo'Kelly Report is a syndicated politics and entertainment journal. Visit http://mrmokelly.com for the latest from Mr. Mo'Kelly. Tune into The Mo'Kelly Show Saturdays from 6-8pm PDT on KFI AM640 and SiriusXM 166 Saturdays and Sundays from 8-9pm PDT. Contact Mo'Kelly at mrmokelly@gmail.com.
Follow Mo'Kelly
The court today ruled that the original dismissal by Judge Natalia Combs Greene was too soon, which blocked any consideration of the allegations by the original 8 plaintiffs on the merits.
Duh?!
That decision was OVERTURNED on appeal…and now remanded for TRIAL!
Hello there Barbara McKinzie…
I'm BAAAAAAAACK!
Ladies and gentlemen, boys and girls…Alpha Kappa Alpha sorority is going BACK to trial!
Mo'Kelly had to call in a favor from the courts to get the following document, but you are welcome to share it far and wide.
Click HERE.
The Mo'Kelly Report is an entertainment journal with a political slant; published at The Huffington Post and EURWEB.com. For the most recent posts of Mr. Mo'Kelly, visit http://mrmokelly.com.  Mr. Mo'Kelly can be reached at mrmokelly@gmail.com.
Free Subscription to The Mo'Kelly Report HERE
Follow The Mo'Kelly Report on Facebook  HERE
Twitter – @mrmokelly

Then-Supreme Basileus of Alpha Kappa Alpha Sorority, Barbara A. McKinzie pocketed (in terms of what was actually reported to the IRS) almost half a million dollars, according to the organization's official 990 form for fiscal year 2009.
That's more than President Obama and his "job" is a paid position.  According to the organization's bylaws, the position of Supreme Basileus of Alpha Kappa Alpha is an unpaid, volunteer position.
Other figures of note include another $447, 879 in "legal fees" (page 8).  Altogether, almost $900,000 was paid to or because of McKinzie's activities.
Again, this is only what is actually being reported.  It's unrealistic to suspect that this number includes any bogus reimbursements for inappropriate expenses to the organization's corporate credit card or disbursements made off the books.
Let's not forget to tip our hat to Executive Director Betty James who did quite well in her own right with more than 200k pocketed in 2009.
Straight highway robbery.  Your dues, your Boule registrations…straight to their bank accounts.
Anyone want to place a bet that McKinzie took another half million in 2010?
Feel free to examine the full 26-page tax document HERE.  FACEBOOK SHARE this post for all those who care about Alpha Kappa Alpha Sorority.
(And y'all thought Mo'Kelly was done with this story?!  Think again…)
This was in Mo'Kelly's stack of mail for about a week.  The Mo'Kelly Report is a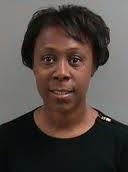 one-man-unit.  From the writer, to the webmaster to the copywriter to the publisher to the news researcher.
Meaning, not all things hit the home page as quickly as Mo'Kelly would like.  This would be one of those occasions.
You might remember Cynthia Finch, former Southeastern Regional Director for Alpha Kappa Alpha sorority, crony/close "business" associate of Barbara A. McKinzie.  A Knoxville jury convicted the former Knox County Community Services Director of two counts of felony forgery.
Translation…her a$$ is going to jail.
Finch, prior to being arrested had designs of becoming the organizations Supreme Basileus at the 2010 Boule.
Felonies do have a way of changing life plans.  Let's take a look at what life will be like for Forging Finch in the months and years to come…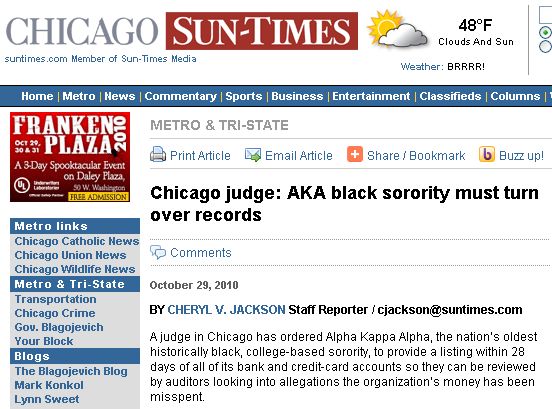 And ALSO ordered that the sorority pay $2500.00 in court costs for Julia Purnell!  Yes!
FULL STORY HERE.
But Purnell's attorney said there were about 80 checks missing for amounts in excess of $10,000, that half of the expenses on an American Express account lacked coding and that records for one account — called the Profit Fund — couldn't be found, though the auditors discovered a checks for about $350,000 written against it.

"It appears that the books and records of the sorority are in disarray, whether intentionally or unintentionally," Major told Judge Daniel Riley.

McKinzie did not appear in court Friday. Carolyn House Stewart, who is the sorority's current president and executive director, and McKinzie ally Deborah Dangerfield attended the hearing.

"We have complied with all orders of the court," said Stewart, a Tampa, Fla., attorney.

Also Friday, the judge also ordered AKA to pay $2,500 to cover court costs for  Purnell.
The Mo'Kelly Report is an entertainment journal with a political slant; published at The Huffington Post and www.eurweb.com. It is meant to inform, infuse and incite meaningful discourse…as well as entertain. For more Mo'Kelly, http://mrmokelly.com. Mr. Mo'Kelly can be reached at mrmokelly@gmail.com.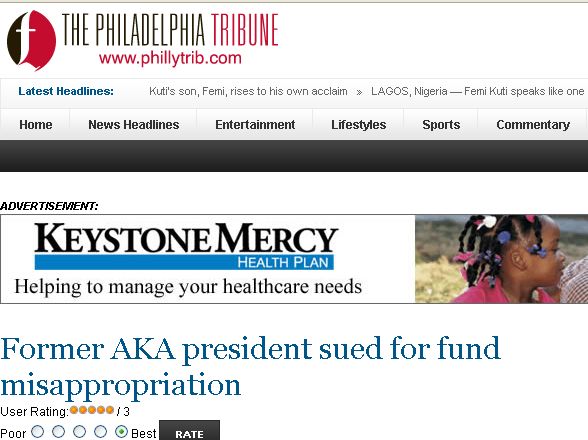 (But once again, remember you read about it FIRST…in The Mo'Kelly Report.)
According to a recently conducted financial investigation by an Elmhurst-based Illinois firm, Edward Kirby & Associates, Inc., AKA Inc., gave about $2 million in reimbursements and pay to McKinzie over the four years she served as president of the organization.

Although the investigators had limited time in which to conduct their review of the organization's financial records, their examination found that McKinzie received "combined payments for compensation, retirement, taxes and expenses in excess of $2.2 million dollars."

The review also discovered life insurance payments paid by

AKA on behalf of McKinzie of more than $170,000 — among other financial perks.

"It is noted that these payments were just from a review of the general account and the American Express charge account," wrote Steven Kirby in a letter detailing the review to Major and dated Sept. 20.

The review was conducted on behalf of Purnell who won a court order.

"There were several other AKA bank accounts that were not examined due to time and budget constraints from which additional funds were paid to Barbara McKinzie," Kirby wrote.

According to the summary of the financial review, there were several "questionable transactions and/or bookkeeping issues."

Fourteen missing checks, each for more than $10,000, totaling more than $327,000 that were not listed in the register;

Several duplicate expenses submitted by McKinzie paid by AKA's American Express account;

Quarterly expense reports submitted by McKinzie with receipts from previous years;

Several thousand dollars charged for clothing from high fashion stores;

Over $35,000 for purchases listed as gifts that showed limited or no details;

Payments of McKinzie's home and cell phone bills over $13,000.

"It is the opinion of the investigators that the preliminary findings to date would warrant a much more detailed examination and analysis of the books and records of AKA," Kirby wrote. "The areas that should be focused on include a review of the additional bank accounts focusing on similar suspect payments as found in the review of the general account [and] an interview with Barbara McKinzie regarding questionable charges."
Full story HERE.
The Mo'Kelly Report is an entertainment journal with a political slant; published at The Huffington Post and www.eurweb.com. It is meant to inform, infuse and incite meaningful discourse…as well as entertain. For more Mo'Kelly, http://mrmokelly.com. Mr. Mo'Kelly can be reached at mrmokelly@gmail.com.