Posts Tagged 'Conrad Murray'
'Cause he's a KILLER! OOOOOOO HOOOOO!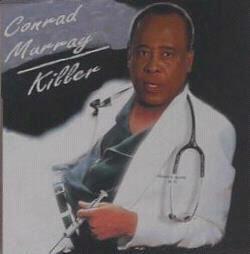 The Mo'Kelly Report is a syndicated politics and entertainment journal.  Visit http://mrmokelly.com for the latest from Mr. Mo'Kelly.  Contact him at mrmokelly@gmail.com.
Follow The Mo'Kelly Report
UPDATE 7.17.09 – Video of the infamous Pepsi commercial "hair on fire" incident.  Click HERE
________________
UPDATE 7.1.09 READ JACKSON'S LAST WILL AND TESTAMENT HERE!
__________
I thought about my nephew Jonathan the evening Michael Jackson died.  The parallels were instantly noticeable.  I was seven years old and vividly remember watching the newscast announcing the death of Elvis Presley at the age of 42 on August 16, 1977.  My nephew will reflect back later in life and remember he too was seven the summer Michael Jackson passed.  Not that Mo'Kelly is into numerology but it's worth mentioning that Jonathan and I both were born on November 26th.  This is not the first time our lives have seemed to parallel one-another.
It was from this starting point that I began to trace the similarities between the careers and deaths of Elvis and the King of Pop, Michael Jackson.  And yes, Mo'Kelly is clearly aware that he didn't refer to Elvis as "The King"…for more reasons than care to be shared.
As a sometime music historian, it was only natural to recognize certain similarities; the ones beyond their iconic statures.
Elvis Presley belonged to my parents' generation.  No, they weren't fans, but Elvis still belonged to their generation.  I knew who he was and undoubtedly knew his music, but his legacy and impact were not for my generation to best appreciate.  In that same vein, Jonathan can't truly appreciate Michael Jackson.  Michael belongs to my generation not his.  Of course, his music will live on forever but it won't have the same emotional tie.
Watching The Jeffersons on TV Land for the first time in your life isn't the same as growing up watching them in prime time on CBS.  The beauty of media is that it can take you back to who you once were and for a fleeting moment allow you to experience the same emotions, all over again.  It's the closest thing we have to a time machine.
You can't best appreciate Michael Jackson if you haven't slow-danced with that special someone to Lady in My Life during the height of Jackson's fame.  You haven't lived unless you've danced yourself into a drenching sweat, singing in falsetto Don't Stop 'Til You Get Enough.  No number of VH-1 retrospective programs will ever do those memories adequate justice.
Michael Jackson's music served as life-markers for memories spanning childhood, adolescence and adulthood.  Mo'Kelly may be wrong, but it's not likely that any artists today will have a similar impact on my nephew's life and he loves music like I do.  They simply don't turn out artists who are consummate singers and performers anymore.
But back to Elvis.
Elvis Presley, near the end of his death spiral of drugs and depression managed to light a career spark in Indianapolis on June 26, 1977, garnering encouraging if not rave reviews.  The positive press served as the inspiration for a new tour.
Michael's planned comeback tour rang strangely familiar in this respect.
Yes, Elvis was on the verge of making a comeback when he was found five feet from his toilet and miles away from his dignity as he stumbled to his death…supposedly from a "heart attack."
Michael's "cardiac arrest" rang strangely familiar.
In the following days, Presley's cousin Bobby Mann accepted $18,000 to secretly photograph the entertainer's corpse.  The many Joe Jackson interviews full of shameless promotion of his "record company;" riding the coattails of his son Michael's death rang eerily familiar.
The ultimate cause of Presley's death was loosely termed as "polypharmacy" with toxicology reports detailing fourteen drugs in his system at the time of death.  Blame floated amongst the various doctors in Presley's employ for enabling the behavior and supplying him with both illegal prescriptions and illicit drugs.
Specifically, Dr. George Nichopoulos ("Dr. Nick") was blamed for Presley spending three
days in a coma due in part to side effects from a Demerol addiction.  In addition, Nichopoulos prescribed more than 10,000 doses of sedatives, amphetamines and narcotics all in Presley's name in the first 8 months of 1977 (Presley's death year) alone. His license was eventually revoked in 1995 due to similar improprieties.
The cloud of controversy hovering over the head of Jackson's private doctor Conrad Murray seems just all-too-familiar.  Murray is accused among other things of giving a Demerol injection to Jackson just prior to his collapse.
It was as if Jackson offered his own Elvis Presley impression upon his departure.
Despite these similarities surrounding their deaths, it can be argued that neither was a fan of the other…ever, in life.
The Jacksons hit Heartbreak Hotel was re-named to This Place Hotel after the Presley estate argued that the original title was copyright infringement…though the songs were not similar in any way and it is not uncommon for multiple unrelated songs to have the same title.
In response to the controversy, Jackson made it clear he wasn't a Presley fan, thus the songs for him had no connection.  It's this key point that made Jackson's "marriage" to Lisa Marie Presley seem all the more strange and ironic years later.  Some even alleged that Jackson was not all that subtly thumbing his plastic surgery-altered nose at Elvis in the process.
Neither (Elvis) Presley nor Jackson managed to find adequate peace in life and spun
out of control in the years leading up to their respective deaths.  Both deaths inspired circus-like behavior from family and fans alike.
Which brings Mo'Kelly to this…
Of course historians will debate whether we should separate the man from his music, the artist from the artistry; in an attempt to properly contextualize his legacy.  Jackson was evenly flawed and fabulous; famous while equally infamous at times.
The saddest part of the death of Michael Jackson is that the lunacy has only just begun.  The custody battle, the opportunistic family members promoting "record labels," the endless "confidantes" who will now emerge from under rocks and obtain book deals…it's all just beginning.
"That" will be Jackson's epilogue…confusion, chaos and comedy.
As unfair as it may seem, confusion, chaos and comedy will likely be the enduring legacy of Michael Jackson…just like Elvis.  Late night jokes for the next 30 years.  Internet videos of distraught fans making fools of themselves at the public memorial service are on the horizon.  We've seen this train wreck before in 1977.  If they tried to steal Elvis' body, who knows what they'll try to do with Michael's…in a world that pays top-dollar to entities like TMZ and National Enquirer who've sold their souls for photos and so-called exclusives.
Michael Jackson's death is 1,000 inappropriate eBay auctions just waiting to happen.  It is the Rihanna domestic abuse photo controversy to the 18th power.  There are 200 movies to be made in the coming years which will reference the absurdity of this moment in the way my generation "immortalized" the passing of Elvis.
There is some future comedian out there who will pay homage to Michael Jackson in the way that Eddie Murphy did to Elvis.
You want to know Michael Jackson's legacy?  THIS will be Jackson's legacy as it was also Elvis'.  It's arguably what my generation best "remembers" about Elvis, it will likely be what Jonathan's will best "remember" about Michael.
Just you wait and see…
The Mo'Kelly Report is an entertainment journal with a political slant; published weekly at www.eurweb.com. It is meant to inform, infuse and incite meaningful discourse…as well as entertain. The Mo'Kelly Report is syndicated by Blogburst. For more Mo'Kelly, http://www.MrMoKelly.com.  Mo'Kelly can be reached at Mo@MrMoKelly.com and he welcomes all commentary.