Archive for the 'Uncategorized' Category
The end to the ordeal is near… The following is a mixed bag of good and bad news.
___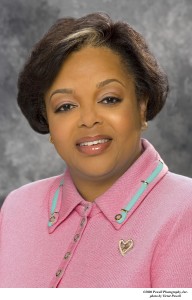 A judge says eight suspended members of the nation's oldest black sorority should be reinstated and a multi-year lawsuit over issues involving sorority money ended.
The members of the Chicago-based Alpha Kappa Alpha sorority sued the sorority and leader Barbara McKinzie in Washington in 2009. They were suspended as a result shortly after. The sorority sisters questioned McKinzie's spending and payments to her.
On Tuesday, a D.C. judge wrote in a 61-page opinion that the members were improperly suspended. But the judge said the members failed to offer evidence, at least without expert testimony, that sorority leaders made improper financial decisions.
The decision could be appealed, but the judge suggested the parties settle instead. A lawyer for the members, A. Scott Bolden, said Thursday his clients were considering appealing.
Full story HERE.
The Mo'Kelly Report is a syndicated politics and entertainment journal. Visit http://mrmokelly.com for the latest from Mr. Mo'Kelly. Tune into The Mo'Kelly Show Saturdays from 6-8pm PDT on KFI AM640 and XM 244 Saturdays and Sundays from 8pm-9pm PST. Contact Mo'Kelly at mrmokelly@gmail.com.
Follow Mo'Kelly
It's about time Bill Maher responded to Wayne Brady. Not because he owes Brady any sort of explanation or apology for his previous jokes about Brady's supposed lacking Black male fortitude. Maher needs to respond because he has never been reticent to respond to the likes of a Donald Trump or a Sarah Palin.
Man up, Bill.
On its face it's more than odd that Maher is comfortable enough to openly question the simian parentage of a real estate magnate but gives pause to a game show host. It's noticed and to be highlighted that although Maher gleefully dubbed Sarah Palin a "c***," he's at a loss for words and bravado when confronted with Brady's oratory.
I care nothing for either Donald or Sarah but the facts are what they are.
Man up, Bill.
If he is willing to refer to ANY woman as a "c***" there is no argument to be made that Maher is taking the high road with Brady. The high road doesn't have an access ramp if you practically live on the subway in your humor. The list of insults levied by Maher at those who either irritate or deride him is longer than all of the stages of the Tour De France strung together. History is clear, Maher took on all comers and no subject was taboo. He never missed an opportunity to insult believers of any religion. Ironically, his comedic fixation on religion is arguably religious in nature.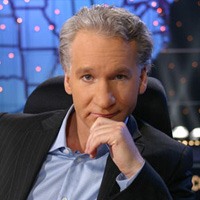 Those observations aside, Maher is for the most part a funny, funny guy with brilliant comedy underlying his political insights. At the same time, being consistently comically adept does not change the facts of how he has taken considerable time to generate laughs at the expense at Wayne Brady and now has nothing witty to say when called out by the same.
Wayne Brady hosts Let's Make a Deal, has released two R&B albums and boasts an overall career (save his comments on Maher and a Chappelle's Show appearance) about as clean, honorable and Americana there is…next to Ryan Seacrest.
I know, I know…all of that was the genus of Maher's joke. I get that. But in the wake of the joke, come some uncomfortable truths.
Although Brady criticizes Maher for promoting the stereotype of a "real" Black man, Maher seemingly is a true believer and Brady is now helping promote it.
Clearly Maher views Brady as a "real" Black man and always has in truth. I suspect Maher would have no problem responding to any insults levied by Monty Hall or Drew Carey. He doesn't fear Donald Trump, his lawsuits and his many millions of dollars backing him. He fears not the legions of conservatives or women's groups who have long called for his head on a swizzle stick.
But Maher CLEARLY fears the Black man who has "joked" about "beating his ass in public." Maher didn't even test the waters with Brady after the fact. Conversely and sadly, Brady might have only further perpetuated the stereotype he and I so desperately fight (no pun intended) to dispel.
The first time Brady commented about it on Aisha Tyler's podcast last year, it was a funny joke. To expound at length on it a second time with Marc Lamont Hill for The Huffington Post makes it no longer a joke. It means you're serious.
I question why Brady returned to the well to rip Maher with no further prodding from him. Brady can either be a game show host or be the guy who (twice) threatens comedians and talk show hosts. It's an either/or, mutually exclusive proposition. He can't be both. I hope Brady realizes this before someone else makes the career determination for him.
Bill Maher needs to man up, but Wayne Brady also needs to back up…for career sake.
Either way, there is nothing to question or debate regarding Bill Maher going forward. He only picks "fights" he thinks he can win. Except with Brady, he lost badly.
Badly.
The Mo'Kelly Report is a syndicated politics and entertainment journal. Visit http://mrmokelly.com for the latest from Mr. Mo'Kelly. Tune into The Mo'Kelly Show Saturdays from 6-8pm PDT on KFI AM640 and XM 244 Saturdays and Sundays from 8pm-9pm PST. Contact Mo'Kelly at mrmokelly@gmail.com.
Follow Mo'Kelly
Yes, Mo'Kelly is a Star Trek geek…and commercials like this one only fuel the fire.
Color Mo'Kelly skeptical
Danish scientists are expecting results that will show that "finding a mass-distributable and affordable cure to HIV is possible".
They are conducting clinical trials to test a "novel strategy" in which the HIV virus is stripped from human DNA and destroyed permanently by the immune system.
The move would represent a dramatic step forward in the attempt to find a cure for the virus, which causes Aids.
The scientists are currently conducting human trials on their treatment, in the hope of proving that it is effective. It has already been found to work in laboratory tests.
The technique involves releasing the HIV virus from "reservoirs" it forms inside DNA, bringing it to the surface of the cells. Once it comes to the surface, the body's natural immune system can kill the virus through being boosted by a "vaccine".
Full story HERE.