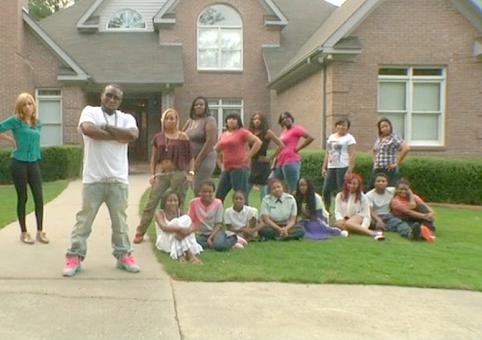 PASADENA, Calif. — Oxygen television executives weren't talking Monday as negative attention grew about "All My Babies' Mamas," its proposed program featuring a musician who has fathered 11 children with ten different mothers.
The Parents Television Council on Monday asked the network not to let the program on the air, calling it "grotesquely irresponsible and exploitive." The group follows a New York writer, Sabrina Lamb, who launched a petition drive against the show. Lamb said the petition, listed on change.org, has more than 20,000 signatures.
Oxygen, an NBCUniversal cable network owned by Comcast, brought its programming chief before television writers on Monday to tout new shows like "Fat Girl Revenge," ''Find Me My Man" and "Too Young to Marry?" The cable network aimed at young women made no mention of "All My Babies' Mamas," which was announced in a news release the day after Christmas.
It was described as a one-hour special to air this spring "revealing the complicated lives of one man, his children's mamas and their army of children."
Three days later, New York author Sabrina Lamb received an email from a friend with a link to the program. She said it featured Atlanta rap artist Shawty Lo, his children and their mothers. In one part of the program, the father is asked if he can name his children, which he is able to do, she said.
"When I saw it, my blood curdled," said Lamb, author of "Do I Look Like an ATM? A Parent's Guide to Raising Financially Responsible Children."
She said the children are forced to witness their mothers clamor for financial support, emotional attention and sexual rewards from their father, and she was concerned about the embarrassment the children would face in the name of entertainment.
"If you wanted to do a documentary on how to exploit your children, that would be perfect," she said.
Full story HERE.
The Mo'Kelly Report is a syndicated politics and entertainment journal. Visit http://mrmokelly.com for the latest from Mr. Mo'Kelly. Tune into The Mo'Kelly Show Saturdays from 6-8pm PDT on KFI AM640 and XM 166 Saturdays and Sundays from 8pm-9pm PST. Contact Mo'Kelly at mrmokelly@gmail.com.
Follow Mo'Kelly