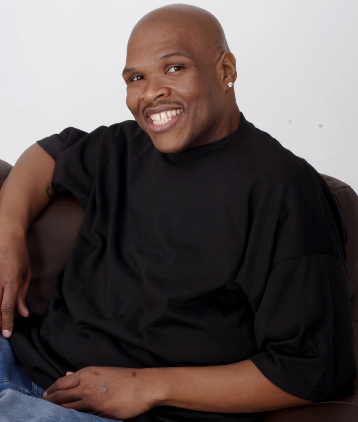 https://ch.tbe.taleo.net/CH01/ats/careers/requisition.jsp?org=EMMIS&cws=1&rid=6513
Associate Producer
for Big Boy's Neighborhood
KPWR-Power 106 FM is part of Emmis Communications, the ninth-largest radio broadcaster in the U.S., based on number of listeners. The Emmis culture carries at its heart the belief that, in order to succeed, a company must take risks, treat its people well and give them the tools they need to win.  Emmis has earned this valued reputation by setting high standards for excellence while creating a fun, exciting, and innovative workplace where every individual is a part of the team.
KPWR-Power 106 FM, located in Los Angeles, CA, is currently seeking an energetic, highly confident, highly organized, innovative, hard working, and self-motivated individual to join the programming/production department as a morning show Associate Producer.  Essential to this position is the ability to find "the great content needle in a haystack of material every."
Job responsibilities include, but are not limited to:
The ability to help find and incorporate daily pop culture stories/events that are relevant to our listeners into the presentation of the show every day.
Writing, editing and executing a high volume of quality daily in-house production including voicing, writing, dubbing and archiving of phone taps, promos, sweepers, and interviews.
Assigning and directing morning show staff in assisting in production (and writing, when applicable) of any bits.
Organizing and archiving digital audio and freshen all morning show produced audio.
Archiving and tagging daily of all pre-produced bits for morning drive
Focusing on getting to the funny FAST in a PPM ADD world.
Recording off site audio for street bits (i.e. movie premieres, press junkets, clubs, etc.)
Operating board for morning show remotes/ days off/ sick days
Having the ability to lead while at the same time getting along with the morning crew, the programming staff, and overall excelling at interdepartmental relationships..
Other job-related duties as required.
Candidates must possess the following qualifications:
High school diploma or equivalent required.  College degree preferred.
2-3 years radio production/Programming ( APD, Programming Coordinator, etc. ) experience preferred.
Expert in Pro Tools, Adobe Audition, and or Sawpro.
Strong oral and written communication skills required.
Highly organized.
Music knowledge to aid in editing of music and mixes
A keen understanding of the mainstream nature of Hip Hop, and its influence on all elements of pop culture.
Must be a pop culture junkie and understand what is of importance to our young ethnic audience.
Must thoroughly understand how to use Social Media correctly on how to promote an award winning top rated radio show.
Ability to find the funny and build amazing AND brief Big Boy imaging
Understanding the nuts and bolts of how an hourly format clock is constructed and how to best tweak it for maximum PPM performance. In other words realizing that everything you do is part of a well thought out strategy all designed to incite a longer listening occasion or an additional listening occasion, since that is pure ratings gold.
Ability to shoot simple video, edit it, rip audio from it, and post it.
Ability to hear in your head, and in a timely fashion build from scratch, a great succinct innovative topical bit/ parody and promo generated from on air audio, TV and/or web audio.  You must simply be a great idea identifier and executor.
Willing to have flexible hours to do whatever it takes to get the job done in a timely fashion.
Ability to take direction, makes deadlines, and honor commitments in a time sensitive environment.
Understand the importance of complete FCC compliance
Check us out online at www.power106.com
Application Process:
If you are a qualified candidate and interested in this position, we encourage you to apply ASAP.
The preferred method to apply is to submit a cover letter, resume, application, and  links to your work online atwww.power106.com and refer to posting.
All inquires and applications will be held in strict confidence. 
If applying online is not possible, please mail your resume and examples of your work ASAP to:
KPWR Power 106 FM
2600 W. Olive Ave
Suite 800
Burbank, CA 91505
Attention:  Job Posting BBN Associate Producer
No phone calls please!
Emmis Communications (NASDAQ: EMMS) is a diversified media corporation with award-winning radio broadcasting and magazine publishing operations in markets across the country.  Emmis is as well-known for its creative culture, as it is for its operations.  Our people are aggressive, knowledgeable and deeply committed to each of the communities in which we operate. Because employees are the key to our success, Emmis offers strong benefits and incentives, including health, dental and life insurance, and a 401(k) contribution plan. For more information about Emmis, see our website at www.emmis.com.
EMMIS COMMUNICATIONS IS AN EQUAL OPPORTUNITY EMPLOYER
The Mo'Kelly Report is a syndicated politics and entertainment journal. Visit http://mrmokelly.com for the latest from Mr. Mo'Kelly. Tune into The Mo'Kelly Show
Saturdays from 6-8pm PDT on KFI AM640 and XM 166 Saturdays and Sundays from 11pm-midnight PDT. Contact Mo'Kelly at mrmokelly@gmail.com.
Follow Mo'Kelly