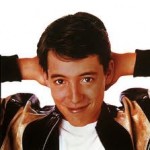 This is for Super Bowl Sunday.  And yes, Mo'Kelly is a BIG Ferris Bueller fan!

Other Commercial Picks – (For Full Series, Click HERE)
Fruit of the Loom – 'Flawless'
Captain Morgan – Best Idea Ever (I Wanna Lay You Down)>
The Mo'Kelly Report is a syndicated politics and entertainment journal. Visit http://mrmokelly.com for the latest from Mr. Mo'Kelly. Contact him at mrmokelly@gmail.com.
Follow The Mo'Kelly Report
3 Responses to "Mo'Kelly Commercial Pick – The Return of Ferris Bueller (Honda CR-V)"