May 31st, 2011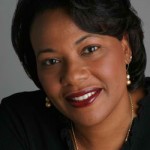 The Mo'Kelly Report is an entertainment journal with a political slant; published at The Huffington Post and EURWEB.com. For more Mo'Kelly, http://mrmokelly.com. Mr. Mo'Kelly can be reached at mrmokelly@gmail.com.
Free Subscription to The Mo'Kelly Report HERE
Follow The Mo'Kelly Report on Facebook  HERE.
Mo'Kelly's Moments in Media
Mo'Kelly in 'Where Did Our Love Go?"
Mo'Kelly tells his story of life, love and marriage in the forthcoming compilation of essays of America's leading African-American entertainers, writers and essayists.
Order your copy!
HERE
Saturdays on KFI AM640 6-8pm PDT and iheartradio




Thursday and Friday mornings on KTLK AM1150 9am - Noon and iheartradio
Saturday and Sunday nights from 8pm - 9pm PDT on XM 244.


Like The Mo'Kelly Report on Facebook
Search the World of Mr. Mo'Kelly
Custom Mr. Mo'Kelly Search